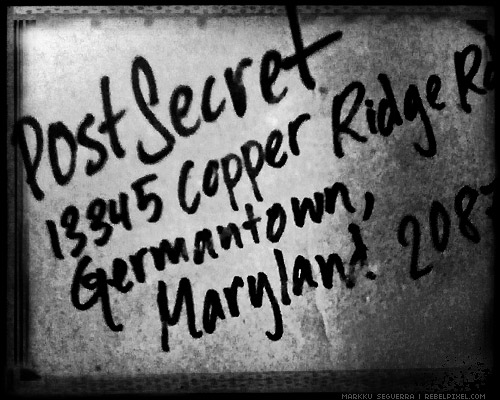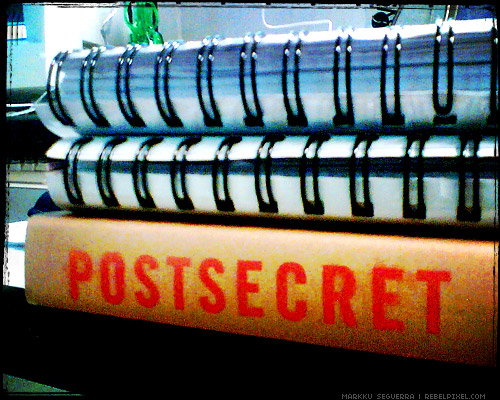 If you like the weblog, you're gonna love the book.
A friend just bought a copy of the recently released PostSecret book through Amazon.com and had it shipped directly to Manila, all for less than 30 dollars. A good price, if you pretend that the shipping cost wasn't almost half of the price you paid. I had a good look at it the minute it was delivered to our office and browsed the pages; I think it is even more interesting than the site/weblog. Reading long–kept secrets of random strangers transformed into postcard artworks and printed on real paper is a different experience compared to viewing them online in a webpage. It's something I cannot completely explain, though it holds true for almost all great online art and literature — nothing beats sucking it all on paper.
I'm thinking of getting myself a copy, wanna grab one for yourself? We can pool and split the shipping cost. I'm sure you'll treasure this book for a lifetime.