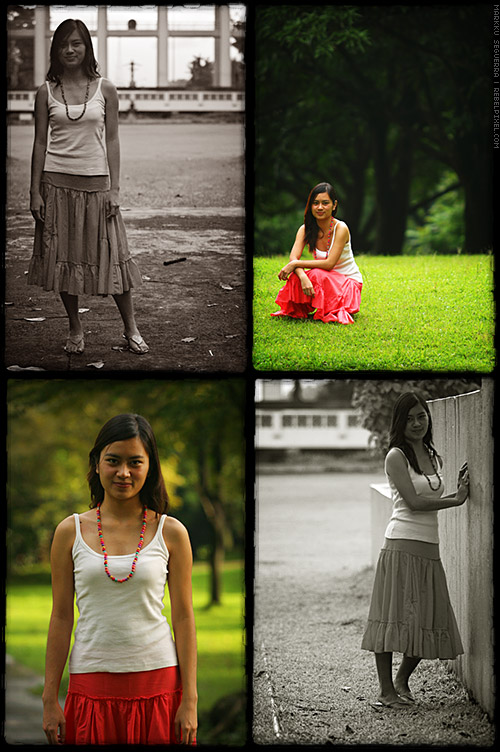 So I finally got myself the famous Canon 70-200mm f/2.8L, one of the best lenses you can get for Canon's EF mount. Karl found a good deal on an IS version, so he was selling his old one. Being one of his long–time slaves friends, I was first in line and with a price too tempting, I went for it.
I took the lens the first day I could, even without paying for it in full yet. Hehe. I made sure my beautiful Anne was with me so we could have a not so impromptu shoot right away. 😉 The photos were great, even better than the first time I got to use the lens when I borrowed it a few weeks back. Now I can "see" shots differently with this wonder zoom. I just love it! Though of course not as much as I love my number one model. 😉 Hehehe.
Now I'm significantly poorer but with a lens I could make living out of. 🙂 I have more than 10 GB of photos to go through since the beginning of the year, so expect more in the next few days. That is, if my pending tasks or the flu doesn't take me down again.