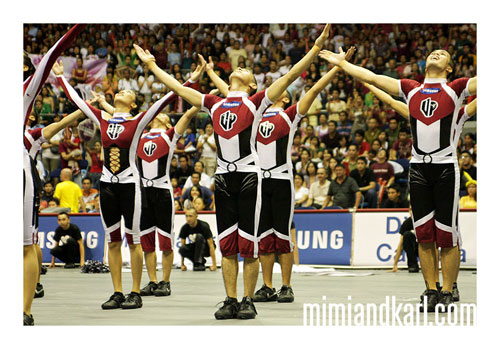 To wash away the pain of having a men's basketball team that couldn't steal a single win out of 14 games, destiny smiled upon the UP Pep Squad by giving it the top spot in this year's UAAP Cheerdancing Competition. Winning with the smallest of margins, UST's Salinggawi Dance Troupe somehow handed UP the championship when one of its pyramid formations failed early in their routine. I wouldn't be surprised if UST won if not for that costly mistake. Okay lang yun, ga. 😉
This year's basketball tournament would best be remembered for UE's fantastic run, sweeping the elimination round with 14 wins, a feat only once achieved, by the 1993 UST Growling Tigers. And since UP won the cheerdancing contest, let's not discuss further the other 14–game sweep. Seriously.
Yesterday afternoon, I saw the final minutes of the Ateneo–La Salle semifinal basketball game. The Green Archers finally won after losing their first two meetings against the Blue Eagles in the eliminations.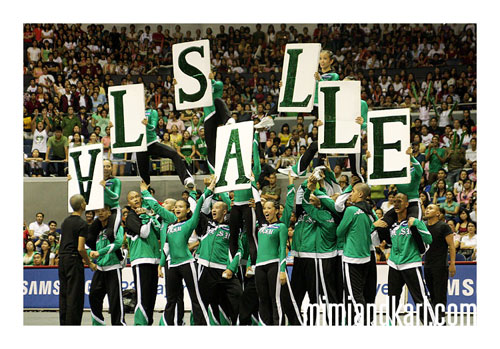 From the look of things, they desperately needed to forget this "little booboo" and a victory over Ateneo is a fitting coverup. Nice job.
Peace. 😉
By the way, the wonderful photos are from Mimi and Karl, though I know they were all shot by Mimi with Karl's new Canon EOS–40D. Karl was unsurprisingly preoccupied in the sidelines. 😛