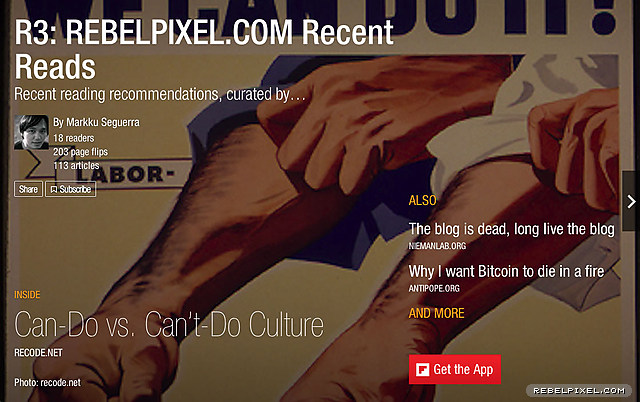 I rarely actively participate in the "social" aspect of most online services, but I've been fond of Flipboard the past months just because of the ability to curate my own magazine. It's really just a stream of links, very much like the links I share here on my blog or what others would share on Facebook and other networks—but Flipboard gets a +1 for presentation.
Of course the debate exists on Flipboard being a scam against publishers, but I'd rather just use it as a tool for sharing my interests with others.
Pairing Pocket and Flipboard's "fetch for offline" feature, reading anywhere along with sharing it to your peers is a little easier. Almost fun!
If you use Flipboard, here's my main magazine. Feel free to be among my small list of subscribers.