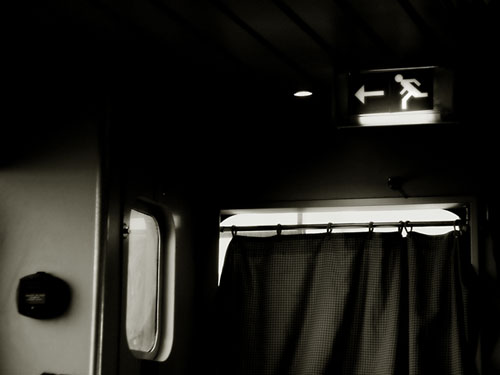 Last Friday I promised that there will be a late Five on Friday post for today, but it seems I couldn't think of a good list to work on. Here's five reasons why:
Farewell Dinner. Soulhunter, my good friend from our office and constant boxing mate, is leaving for another company. It was just appropriate for us to have a big, sumptuous dinner with our regular lunchmates, share a few goodbye stories and then some. Though he'll just be a few minutes away, I know we will all miss him in our workplace. I'll be reading even more of your blogs now.
Tulad Ng Dati. I had to rush from the Friday dinner to Megamall to watch "Tulad Ng Dati" with Joey and Jonas. Us being recently nostalgic with our high school batch's activities, we felt a strong connection with the fictional drama loosely based on the lives of the members of rock legends The Dawn. I think there was at least one scene I felt like crying. Yeah I'm one big crybaby.
Pisay '96 Radio. After the movie, we felt the strong urge to proceed with the mini project we planned during our coastal cleanup project: a podcast/radio show! Using the spare pisay96 domain a friend was keeping, www.pisay96.net is now online! And our first stab at online radio/podcasting is now ready for consumption. Promise the next one will be looser and funnier. 😉
Mizuno Gift Checks. The laugh–til–they–cry ladies of Mobile Philippines, Upper and Eva, gave me complimentary Mizuno gift checks. I had to go all the way to their Magallanes branch this afternoon because the checks were expiring on Monday. Sadly, I couldn't resist a good pair of sneakers that I ended up coughing up cash to add to the checks.
Victory dinner. Another high school batchmate is doing something big today: a dinner celebration for passing the bar! Congrats to Atty. RE Ramirez, I'm off to your place in a few minutes!
My list of alibis and excuses for missing the mark, my apologies. I guess there you have it, my Five on Friday list for this week. On a Saturday. 😉