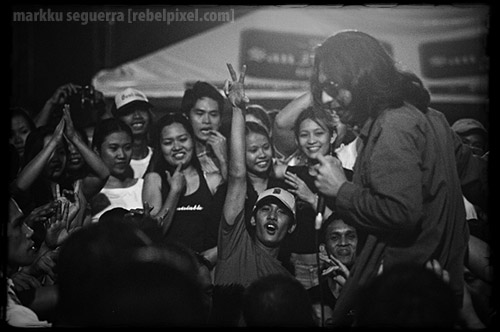 But I'd still take my fifteen minutes of radio fame.
This Sunday, you will hear my *ehem* frenulum linguae—limited voice over the airwaves as I talk about a topic I supposedly know nothing about. Or so they say.
Almost expectedly, I will be with the legendary Jobarclix (yes, that jobarclix!) and two of my Pop Ratio bandmates, Jonas and Don. Yes, the subjects in those entries' images are the two doctors caught in a rather rare state of peace. Somehow, we're so close to living our radio dream that we feel like taking an acoustic guitar to the NU107 booth to hijack the show. Remember Airheads? You know we can't be serious, of course. 😉
Alright, we will be talking about sex and everything that comes with it, not necessarily in the typical way Joey talks about them. We'll try to make our Pisay '96 batchmates proud, and all our families and friends as well, bloggers and cavemen alike. This hopefully through a healthy and engaging discussion, but we'd have the guitar ready just when desperate times call for desperate measures — a single song perhaps, just for you?
Rocked Radio, NU107. June 10, Sunday, 8PM. Proudly by RockEd Philippines.