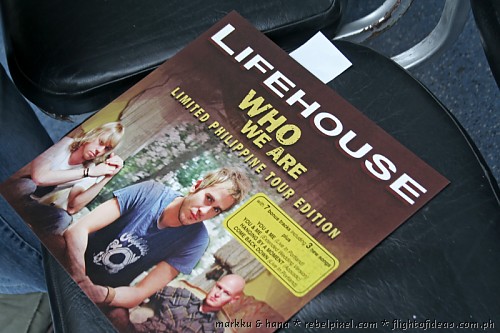 The first time we knew about Lifehouse's concert here in Manila, Hana was instantly disappointed as it's on the same date as my mother's birthday. She wanted to watch it so badly that she even blogged about it. (It's a rarity for both of us these days.)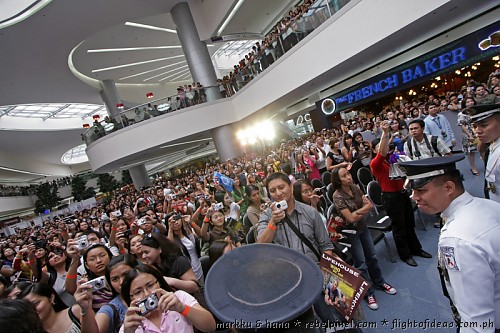 When Aileen's sweetie messaged me if we wanted to cover the band's CD signing/presscon, we thought it was gonna be a good enough compromise if we were to miss the concert. I never thought Lifehouse had a huge fanbase locally but I was surprised to see the Mall of Asia main atrium filled with the young and the not–so–young crowd. With a turnout that big, we just felt we had to be in the concert the following day!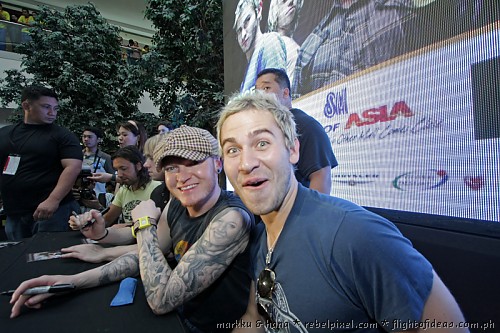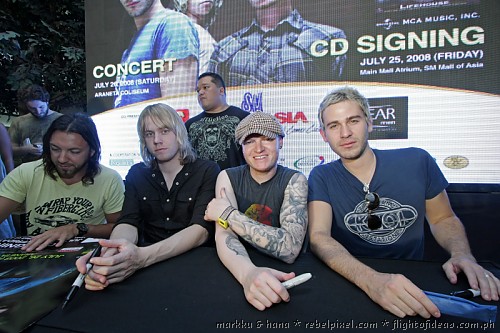 So we did go to the concert after all, sneaking out of the house in the middle of my mom's party. We got the cheapest tickets (damn gas prices voids all leisure spendings) but still enjoyed the music of Lifehouse nonetheless, just as much as everyone else. Or I'd like to see it that way.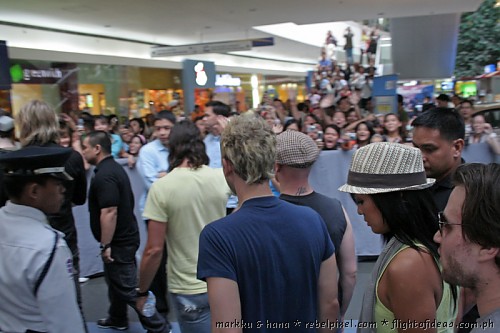 I managed to record some songs with my phone; I'm sharing it here just in case you'd want them. Don't expect anything magical though, recording quality is passable at best. I didn't get the chance to shoot the concert, only the CD signing.
[audio:http://rebelpixel.com/downloads/lifehouse-20080726/01-hangin-by-a-moment.mp3]
[audio:http://rebelpixel.com/downloads/lifehouse-20080726/02-blind.mp3]
[audio:http://rebelpixel.com/downloads/lifehouse-20080726/03-whatever-it-takes.mp3]
[audio:http://rebelpixel.com/downloads/lifehouse-20080726/04-you-and-me.mp3]
[audio:http://rebelpixel.com/downloads/lifehouse-20080726/05-broken.mp3]