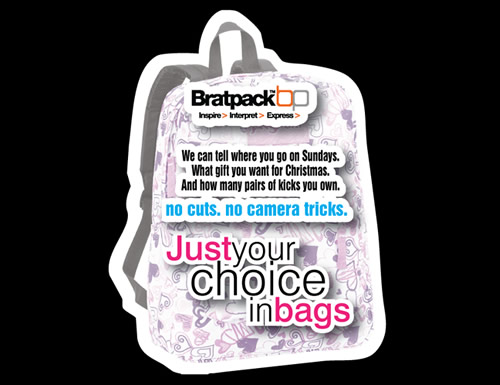 Of course you've heard of Bratpack the bag shop, right? They carry some of the most popular brands like Jansport, Hedgren, and Timbuk2. This week, they will be opening a new branch in Greenbelt 5 and to coincide with this event, they've been running some online promotions. I was fortunate enough to be a part of it, so I'm giving away a free Bratpack bag! 🙂 Now read on to know what to do:
The Bratpack Bag Diaries

Readers may share their unique experiences that they have using their bags.

Their stories may be about the places that they've been to with their bags and how useful it was during their trips.

It could also be on how their bags served as their canvass and how it has been an expression for artistic freedom.

Aside from being a travel necessity and an outlet for artistic freedom, it is also a fashion accessory. Readers can also share on how their bags made them comfortable with their chosen styles.

The most unique and interesting answers will be given a Bratpack bag (Jansport, Timbuktu and Hedgren).
All you've got to do is leave a comment with your bag story, that's it. The best story wins a bag. It doesn't have to be as long as a novel, it just has to be worth every word. 😉 Considering the fact that I could count my readers with the fingers on my hands, your chances of winning wouldn't be so bad.
You have two days before we pick a winner. Now go on and comment. 🙂