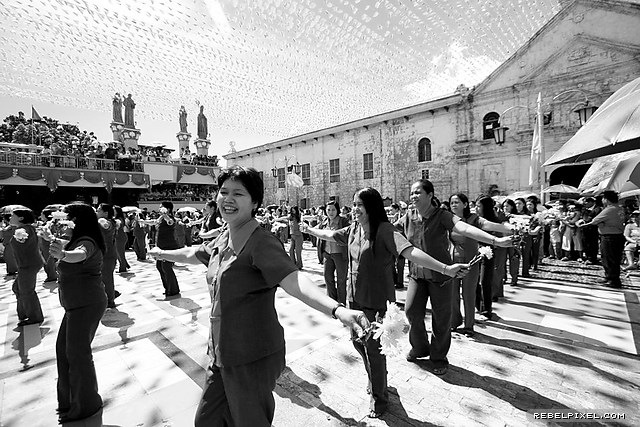 Around this time last year, I posted some Sinulog photos from way back 2008. Now here's the rest of them, taken a day before at the Basilica del Santo Niño.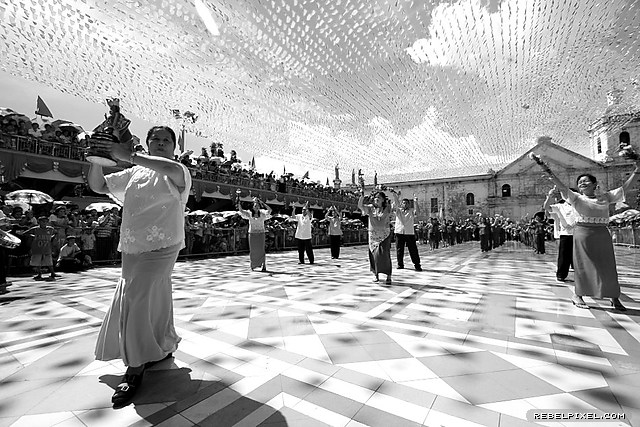 Though I grew up in Cebu until I was five, I could hardly remember if I got to watch it before. So when my mom and dad offered me to join their almost–annual trip for Sinulog, I gladly obliged.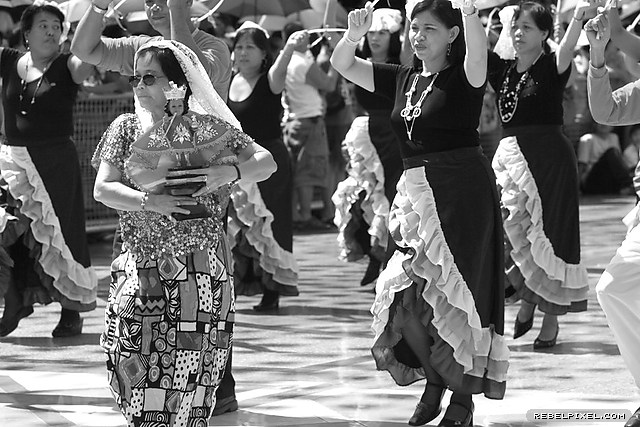 I remember losing my phone (and very my old globe number/SIM); I was distraught about it that I was so hesitant about getting a new number or a postpaid subscription. Globe gladly gave me a custom number I want though, but now I realize I hardly use all of my G–Flex consumable credits.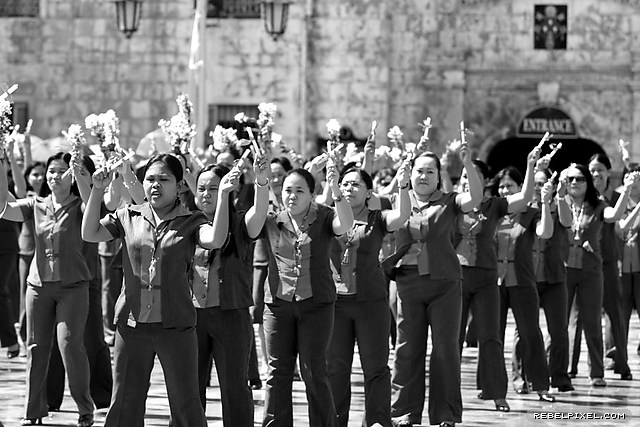 I would've wanted to take the 5Dmk2 for this year's Sinulog if not for the busy sked. On second thought, it's rather scary if tragedy decides to strikes twice with me holding a few–days–old camera. Yikes.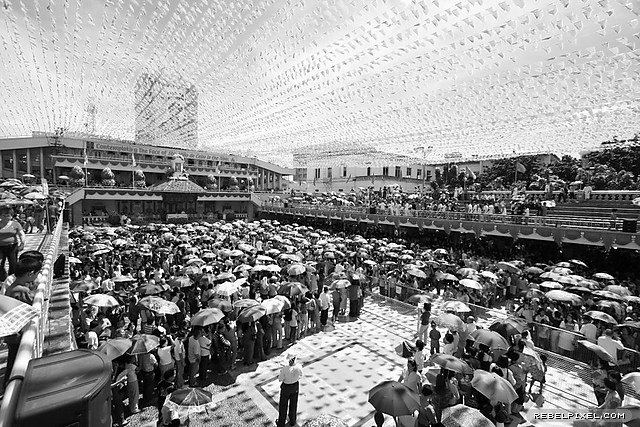 Most of these photos were taken in color with my 400D, and they would've looked nice, though I think Sinulog in color is too common that I'd rather see them differently. But instead of giving them the Photoshop treatment, I chose Picasa's basic editing and B&W conversion. I think they turned out well.