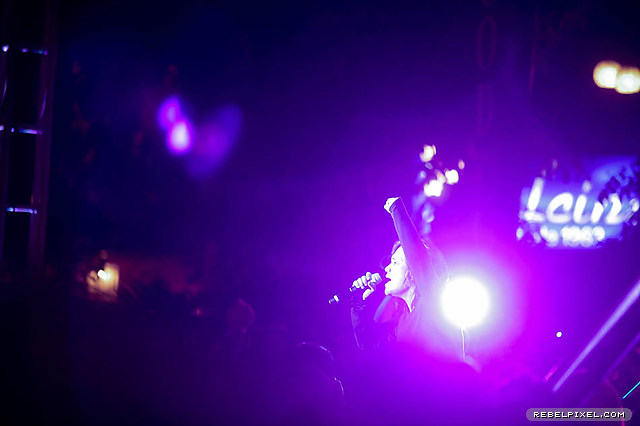 Rarely do you come across a band that seems to sing from your own heart. Sugarfree was definitely one of those. When Ebe announced he'd be leaving the band just not too long ago, many hearts were shattered. It felt like one of their most common songwriting theme—a romantic tragedy.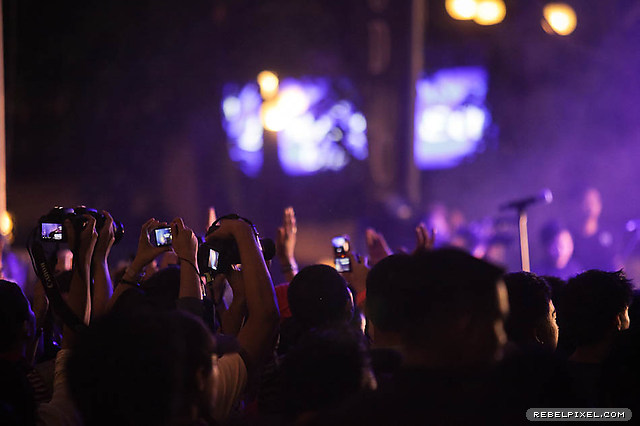 The news of Ebe's impending departure was not taken lightly. Some of us saw it differently, but many simply accepted it just like life's many setbacks. The band though decided to bring down the final curtain, choosing to let it all end while at their peak. Poetically, it was burning out than simply fading away.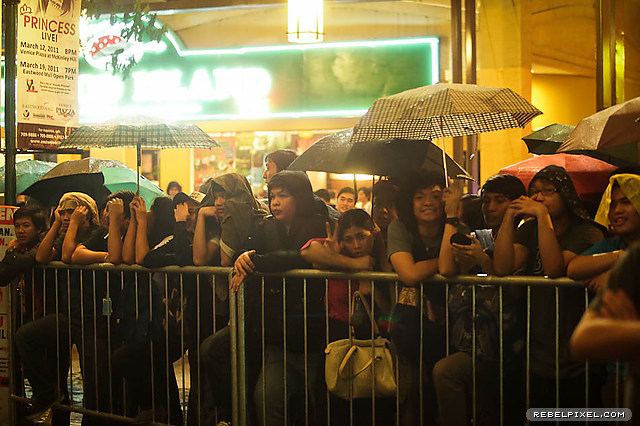 But before the final ray of light, there had to be a swan song. And we all eagerly waited. And came together. And sung the songs of our hearts.
Kapansin pansin ang 'yong ganda ngayong gabi
at ang lungkot sa 'yong mga ngiti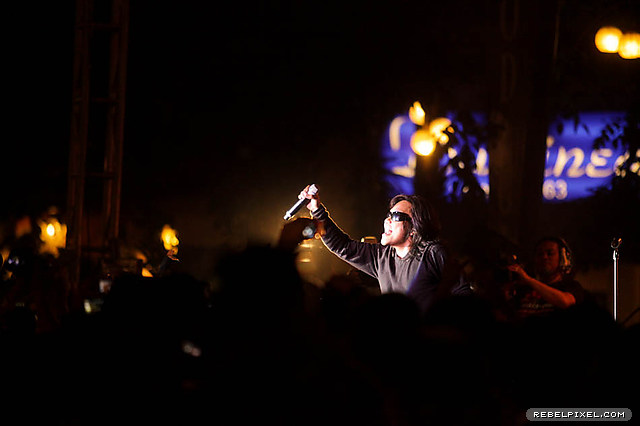 In the crying rain we were all one.
Ito na ang huling gabi
Hagkan natin ang bawat sandaling nalalabi
ng gabing kailanma'y di malilimutan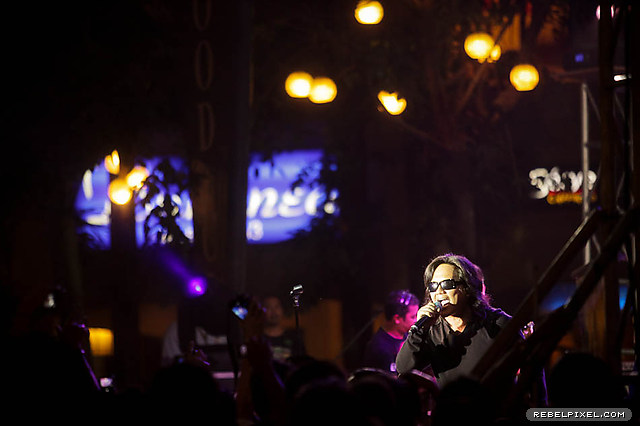 Just one final time.
Habang mata'y nakapikit, yinakap mo akong mahigpit
Hanggang lumuhang kay pait
Hanggang sa kahuli-hulihang saglit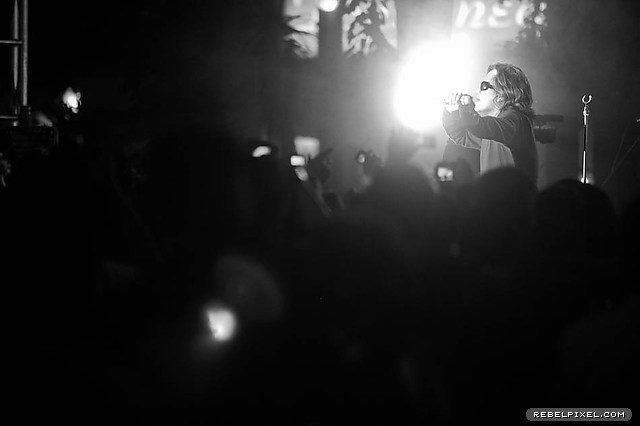 Paalam, Sugarfree!
Sadya ba talagang ganyan
Palakad–lakad ka't nakatungo
Sa'n patungo?
Ngayong wala ka na
Kailangang masanay na muling nag–iisa
Sa'n ka na kaya?

'Wag mo akong sisihin
Kung minsan ika'y hanapin

Ito ang unang araw na wala ka na
(Here's the complete lyrics to Huling Gabi and Unang Araw, in case you still don't have it memorized. And there's also a video of Wag Ka Nang Umiyak from their last gig at the 70s Bistro last February 1. Finally, the photoset from last night is here.)