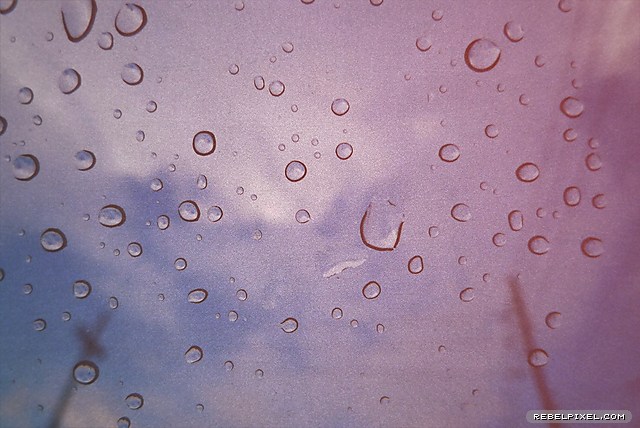 Sometimes, I can't believe my luck. Or the obscene lack of it. Let me tell you a story.
Last week, after the weekend drive to Pililla and all the other things we did, I decided it was time to finally have my FX tinted again with darker window film, to help beat the summer heat. The older tint wasn't any good anyway, it was too faded and scratched and made my old ride show much more of its age.
Some weeks ago, Sun–X, my preferred shop for car tints, moved out of its old location at the Cubao Auto Centro. I had a hard time finding it, but finally tracked their new location. So I had new tints installed.
And because my car alarm's siren has recently been acting up, I had one of their technicians inspect it. The alarm's master module for the siren was busted. I was feeling generous to my old (not always) reliable ride, so I bit the bullet and had a new alarm system installed. Because of some cosmic aberration, or maybe simply the technician's oversight, some of the doors suddenly wouldn't lock and unlock along with the power door lock system. He tried replacing the master actuator, and we thought it was done. At that point, I already spent twice than what I planned to spend on the tints.
As I drove off to meet with Hana, I realized a few minutes later that something has gone awfully bad. I couldn't lock any of my front doors from inside the vehicle. I hurriedly drove back; good thing I was still just a few blocks away. Upon inspection, it seemed the technician's oversight (which he denies and claims to be the fault of the other guy who did the window tints) was going to be a costly one. The entire power door lock had to be replaced, central locking module and all. I was quite upset at this point, having spent a lot more than I expected. But I just wanted everything working right, so went with it.
Later that night, the front passenger door suddenly wouldn't work with central locking. I had to pass by the shop the following day to have it adjusted. A loose wire was the culprit.
Driving that night to our badminton game, what should've been a cool drive became warmer than usual. We thought it was simply the terrible climate the past days. But it was already evening and the outside breeze should've helped, yet the AC wasn't doing its cooling. I suspected something wrong, this time with the air conditioning.
I tried to ignore the problem for a few days, hoping it was just the unbearable summer heat and the AC was still fine. A day before we had to attend a friend's wedding though, I confirmed that it seemed like the AC was out of refrigerant, or freon as we would wrongfully call it. So I went to my suking talyer the morning of the wedding day to have it checked.
Upon inspection, a joint in the air conditioning system's tubings came loose, leaking refrigerant until there was none. I painfully paid to have it fixed right away, since I had to leave as soon as possible to pick up Hana and go to the wedding. The drive to Fernbrook in Alabang wasn't pleasurable though. Despite the supposedly fixed AC, the terrible weather was an unfair match for the aircon. It could only cool the vehicle's cabin less than half the time, intermittently. The aircon was fixed fine (or so I think right now), since it was good enough during the drive home that night. That was last night.
This morning, my mom was in a panic trying to wake me up and the rest of the family—someone sneaked into our house in the early dawn hours. The thief took her just a few days old mobile phone and some cash she kept in her bag. We were devastated.
It was dumbfounding; my brother and I were awake until about 4AM. I was in my room just reading online, while he was downstairs on the TV until just before 4. Our mother was awake early and was already downstairs just a few minutes after he went up to his room. She had her coffee while listening to the morning news on the radio, after which she moved to the sala to lounge on the sofa while still listening to the news. Perhaps wandering in awake and semi–sleepy states, she did not notice the thief enter through a sliding glass door in the dining area. Sadly, it was exactly where she left her bag.
Around 6AM, she finally rose again to turn off the lights in the garage—it was then when she discovered her bag and her things scattered beside one of our cars in the garage. That same car had one door left open and ajar; my father neglected to lock the doors and arm the alarm in the evening. The thief rummaged through the things inside the car, but got nothing valuable. He likely left hurriedly and took only what seemed valuable to him.
We were deeply bothered by what happened. The scumbag climbed our wall by pinning himself against the my FX which was parked outside. I checked our kitchen just outside the house and saw that the thief even was daring enough to grab some of our knives, perhaps having it ready in case he was suddenly caught in the act without a good escape option.
It's a little blessing in disguise that our mom never noticed what was happening—imagine if she panicked and enraged the evil soul that violated our own family's space. Before she was in her unplanned slumber, she was planning to pray the rosary, but perhaps dozed off unintentionally. It was likely divine intervention. I think.
This is some form of poetic oxymoron, but it's a little funny—the thief also took my mom's rosary.
On my way to the Fotogra office this afternoon, I was greeted on the road by some light drizzle, a welcome relief to the searing heat. As I turned on the wiper, nothing moved. Maybe it was affected by all the work I had done just a few days ago. Just another worry to waste my time away. Again.
And before I was in the office, Hana called to tell me about the office aircon doing her share of the fun—it conked out and refused to go back on, along with the electrical circuit it was plugged into.
Right now, it's hard to imagine how it can get worse than this. Maybe I'm destined to win tomorrow's lottery. What a mad world.