Azkals versus Kuwait World Cup Qualifier—it was an opportunity we couldn't miss. Despite the stringent accreditation process, we found ourselves right there on the field right beside storied sports photographers, many of them the best in the country. We knew it wasn't going to be an easy night, with the rain falling every few minutes, and with the touch act of suppressing the strong urge to cheer for our national football team.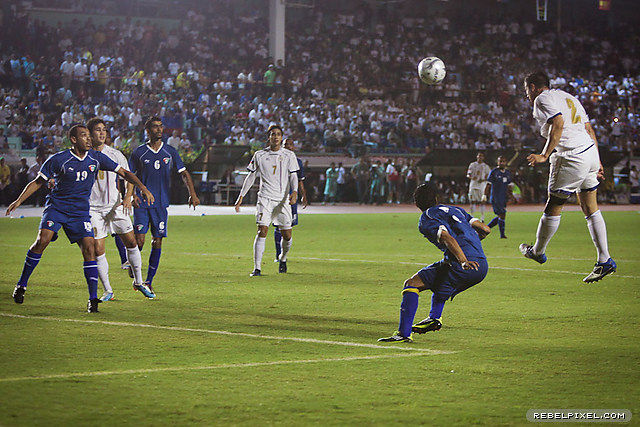 Rob Gier's early chance from a corner had the photographers' row almost scrambling.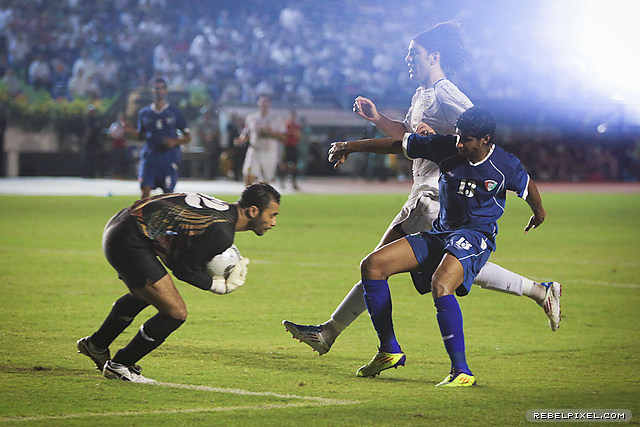 Angel Guirado was an attacking presence early on, despite the rough defending against him.
Phil Younghusband worked his best but was often frustrated by the Kuwaiti defenders.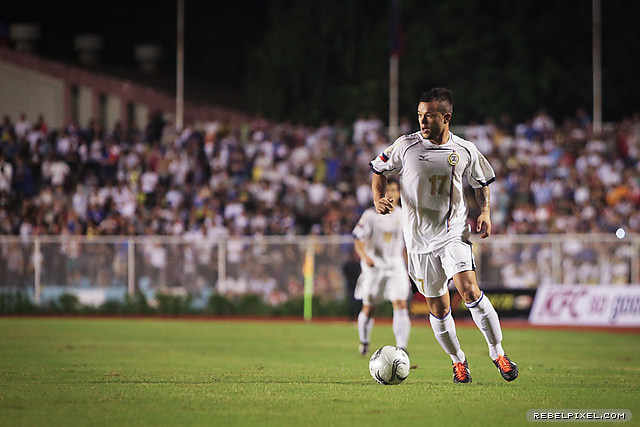 Stefan Schrock took no time imposing his presence in the midfield, raising questions how well the Azkals would've done in the first leg if his suspension was lifted.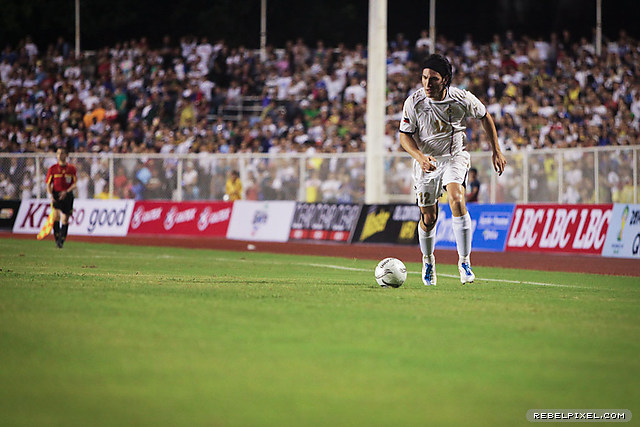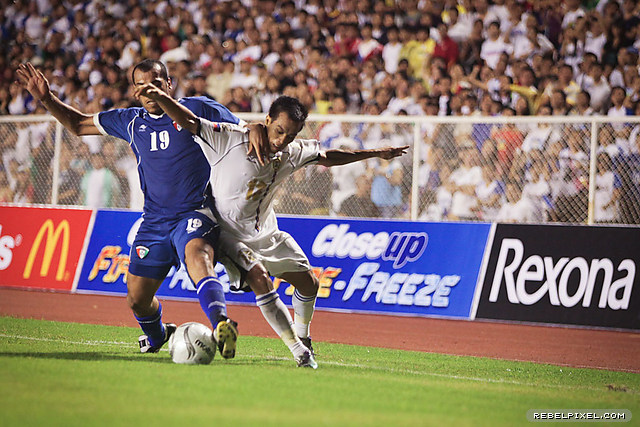 Chieffy Caligdong pesky presence on offense was a constant threat.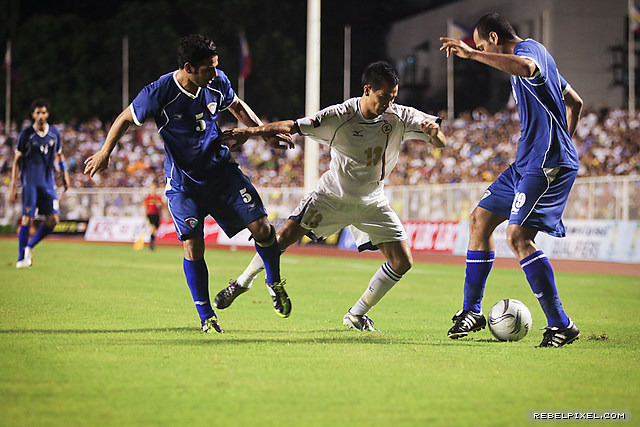 Caligdong's non–stop challenge even when dispossessed proved fruitful, as it led to the Azkals' first goal.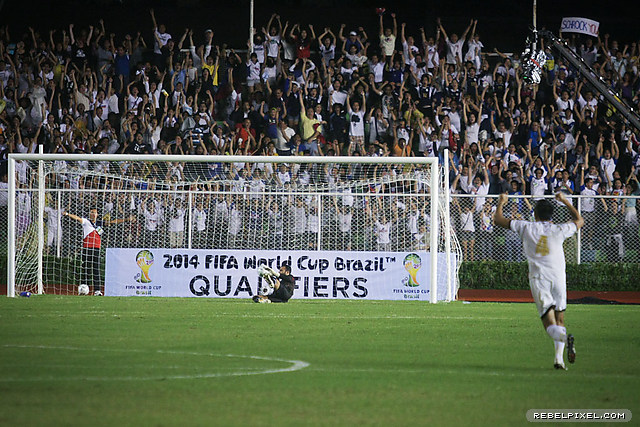 Goal!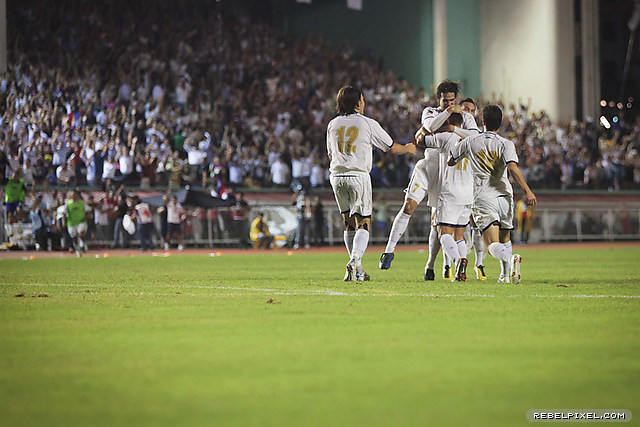 The Azkals celebrate Stefan Schrock's first–half goal in injury time.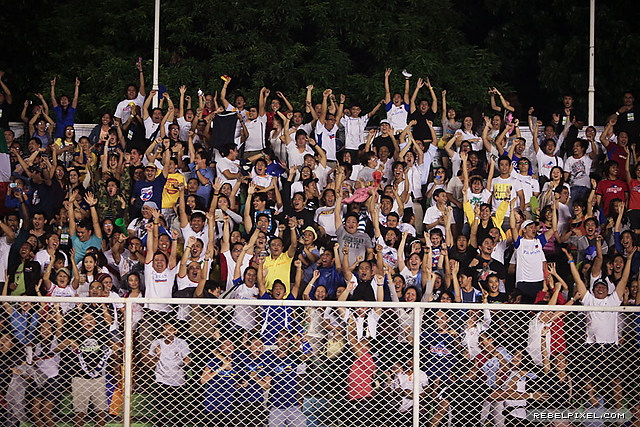 It was a proud moment for every Filipino in the stands.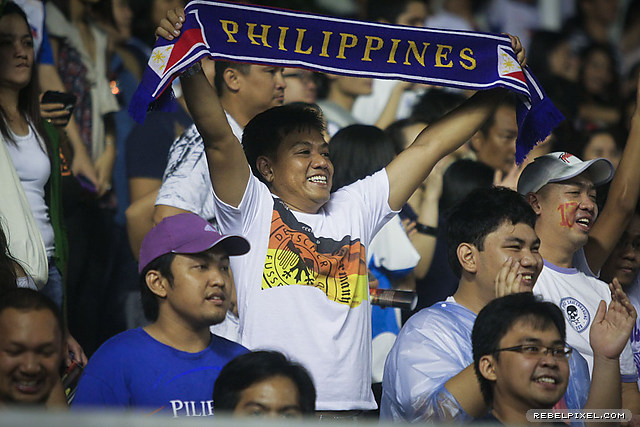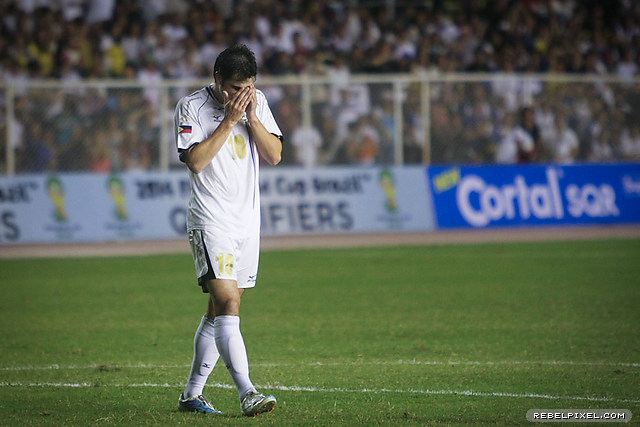 In the second half, Kuwait responded promptly by frustating the Philippine team again.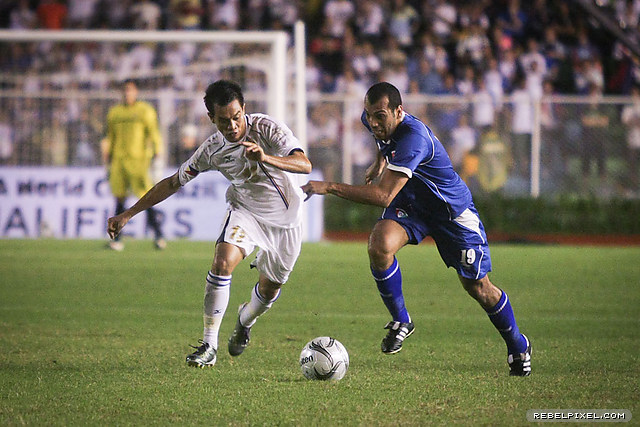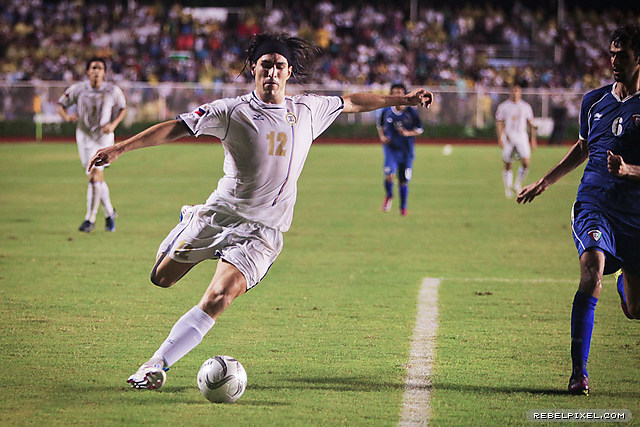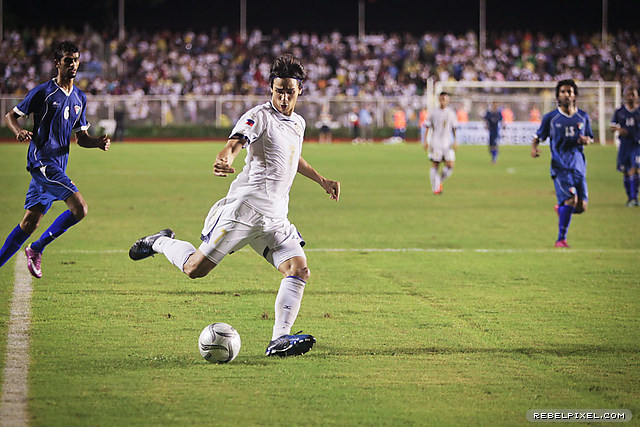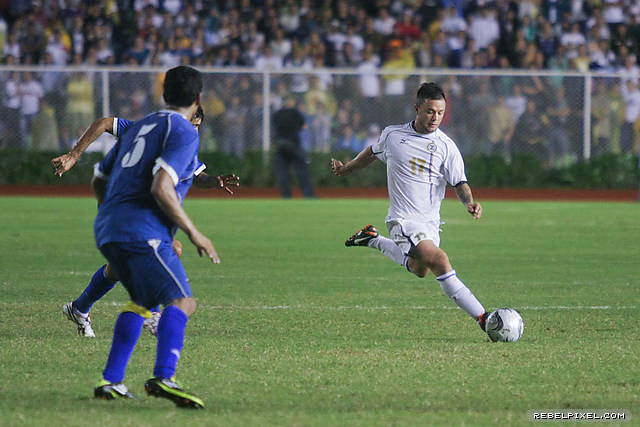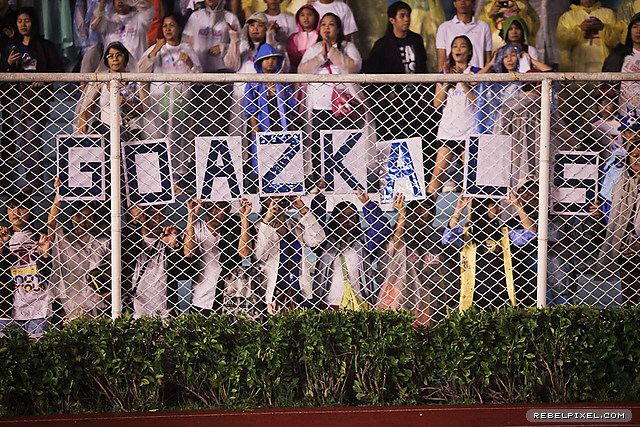 The game ended 2–1 for Kuwait, but the Filipino spirit was hardly dampened.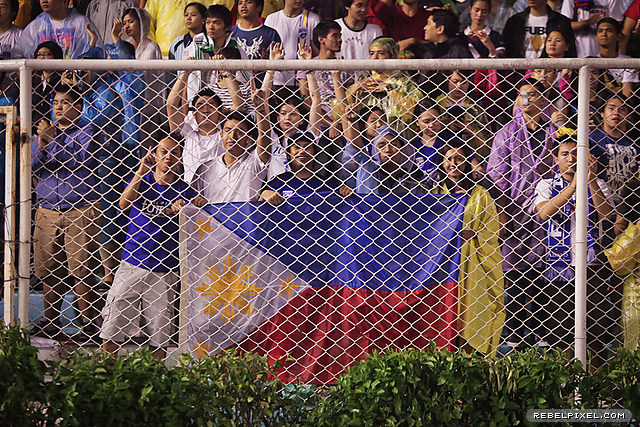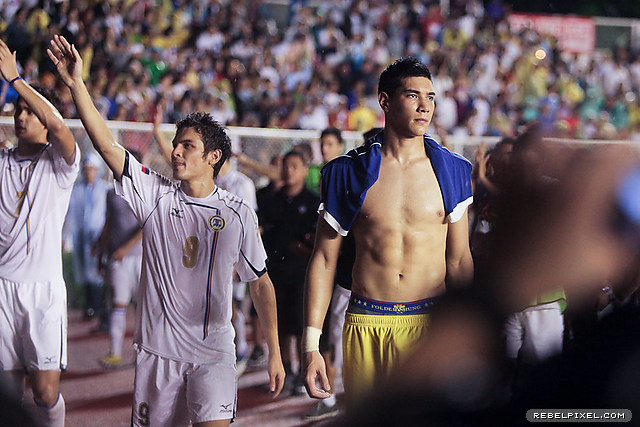 Neil Etheridge's goal–line presence helped the Azkals put on a brave stand.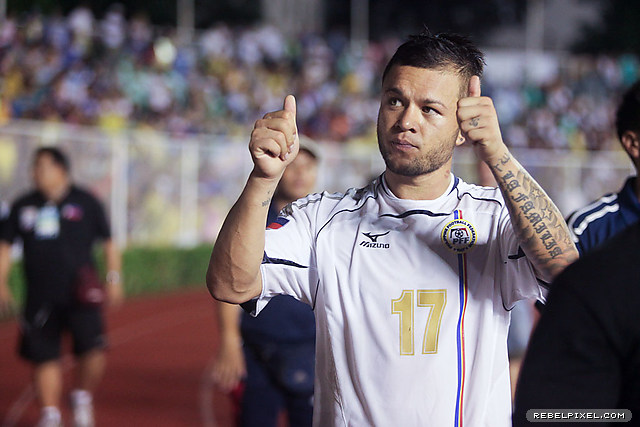 Not many would disagree—Stefan Schrock was the Azkals' man of the match.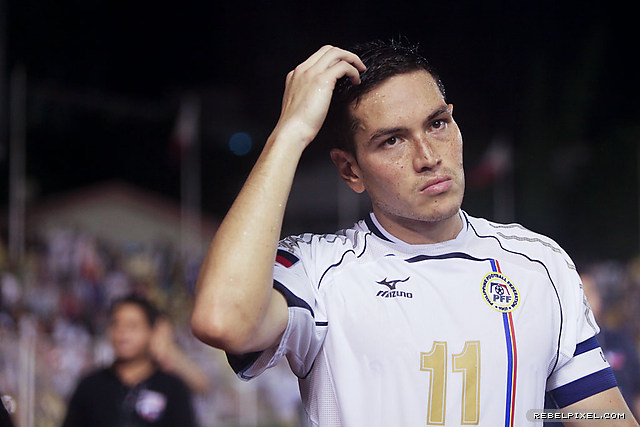 Aly Borromeo on central defense held the back line together and kept the Azkals fighting all throughout.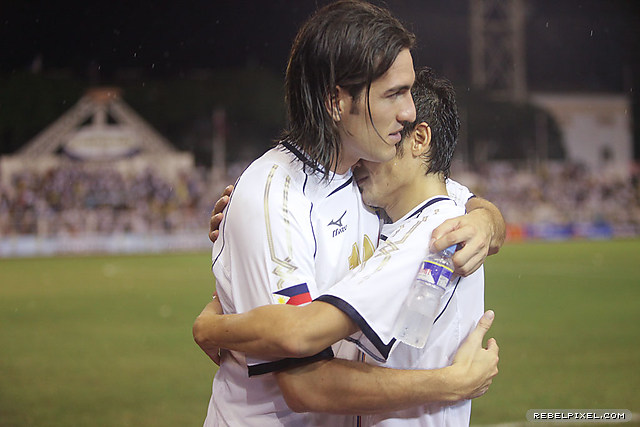 Angel Guirado and Misagh Bahadoran comfort each other in the setback that put the Philippines' World Cup dream on hold for the next four years.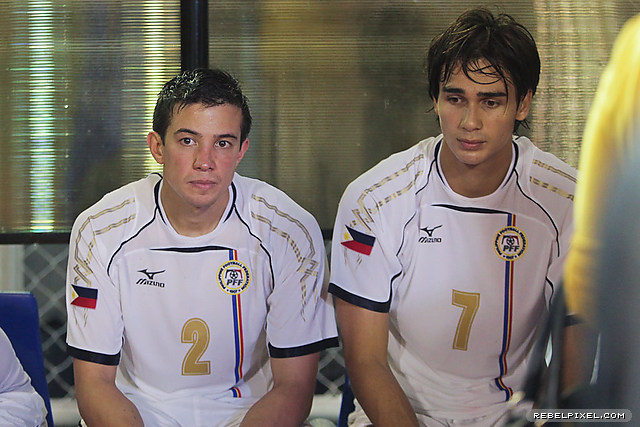 Rob Gier and James Younghusband were workhorses for all of the match that it was hard for them to believe that it ends sadly for the Philippines.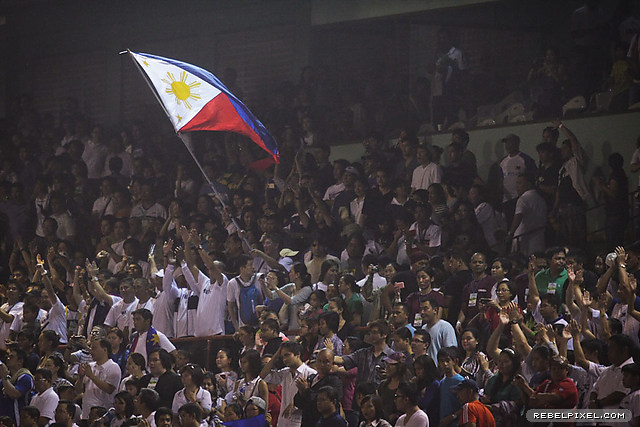 Proud to be Filipino.
Our world cup aspirations may be put on hold for now, but it was a proud day for all Filipinos. Mabuhay!
Hat tip to our InterAKTV editor @FireQuinito and PFF media head @RickyOlivares for this once–in–a–lifetime opportunity!