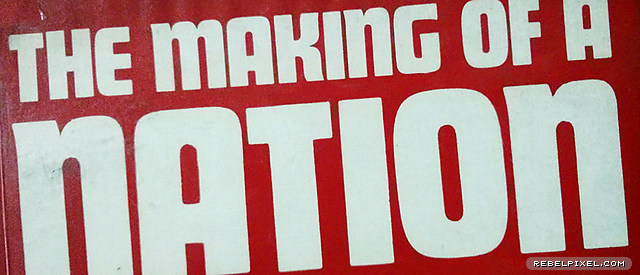 On Monday, join the Million People March to express your disgust on the pork barrel scam. A straightforward solution to this mess will not come easy, but the collective disappointment of a million people sends a clear message—this has got to stop.
Monday, the 26th of August—is National Heroes Day. A great day to be one, even for just one day. Coincidentally, the date is two days shy of the 50th anniversary of the Great March on Washington, the day Martin Luther King, Jr. delivered his historic "I Have a Dream" speech advocating equality and racial harmony.
For us Filipinos, it is the day to emancipate ourselves from the tyranny of corrupt politics—even if just in a dream.
Because it starts with a dream.
(The image in this post is a photo of the book cover of "The Making of A Nation" by John N. Schumacher, S.J.)