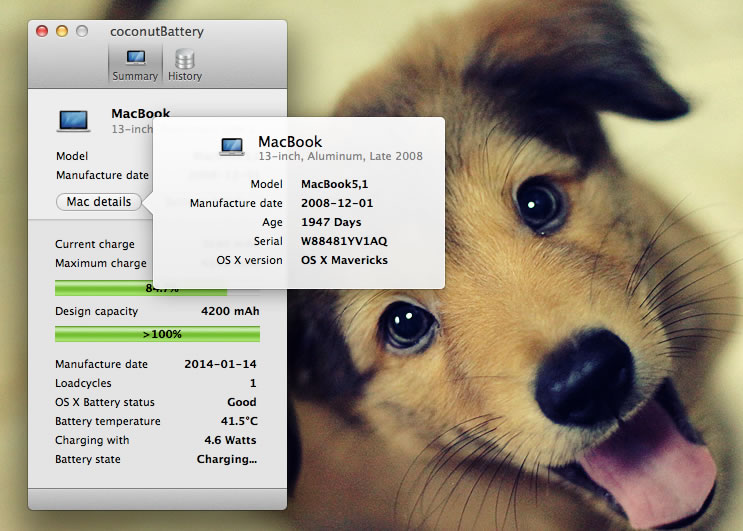 Today I just got a new replacement battery for my Mac. Feeling like a hospital patient with a new kidney, I fired up CoconutBattery to check how the new battery is charging. Instead, I noticed something else: this Mac is 1947 days old.
I think it's the longest length of time I've held onto an electronic equipment while still using it as my primary device. I've long thought of getting a new MacBook Air or those new Pros with Retina displays, but this one I've got just wouldn't quit. It's now on its third battery, its second (now backlit) keyboard, its second SSD with another SSD/hard drive hybrid in place of the optical drive. And I can hardly remember how many RAM upgrades I've gone through; I just know I have 8GB now and it came new with just 1GB.
Almost six years and running, I think it's well the money paid back in 2009. (I got it around summer of that year while still actively working on BlogBank.)
I should add item #6 to my FoF list on my MacBook: Macs just refuse to die.
(But I'm not really sure about the hardly serviceable ones you can buy now.)