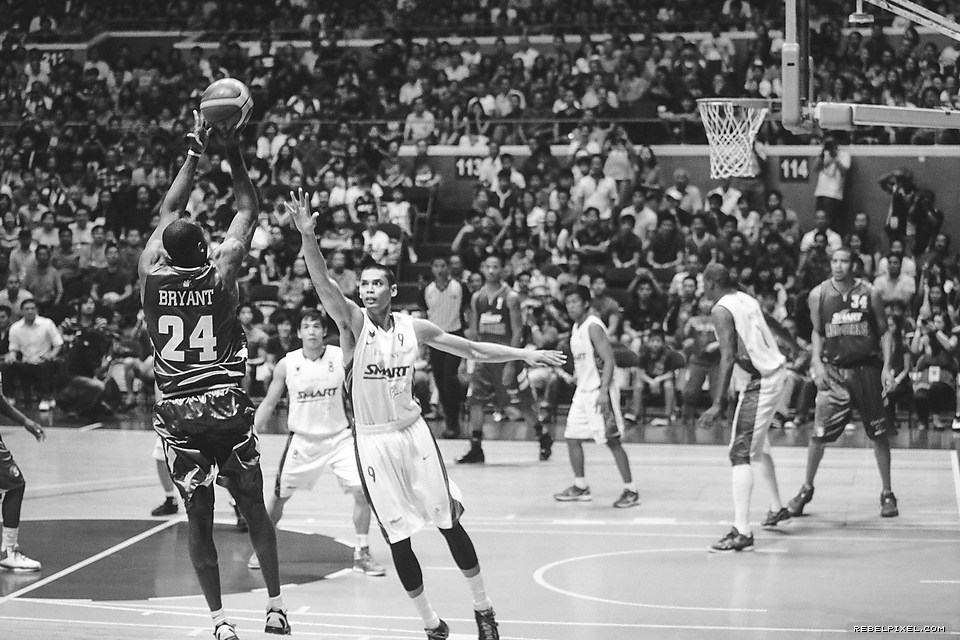 Less than a day ago, Kobe Bryant just played his last NBA game. It would've been memorable if he simply just made a few buckets and posed for the cameras, basking in the emotions of his season-long farewell tour. But ever the competitor (and showman on the court) that he always was, he poured his all to give us one last great performance, a glimpse back to the show he always brought to every game. Sixty points to lead the Lakers to a comeback victory, it sure was a fitting cap to his career.
I'm simply glad to have had a few photos of him, and just couldn't resist working on them and sharing again. Truth be told, I didn't do so well covering these two games. The Araneta Coliseum was packed to fire hazard levels, so it was impossible to find a good spot to shoot from. The designated areas photographers were overflowing, and shooting from the crowd wasn't any easier. More importantly, I was too awestruck, torn between shooting and just simply enjoying the rare show that any Filipino basketball fan would go mad about.
Back in 2011 during the lockout that shortened the season, Kobe along with then current and future MVPs from the NBA, played two exhibition games in Manila. The first was against a group of PBA All-Stars, which quickly became an entertaining all-star show, mixed with awestruck PBA stars taking on fan and photographer roles instead.
The second game though featured the first Gilas Pilipinas team, led by promising amateur players and reinforced by a few PBA veterans that included Asi Taulava and Dondon Hontiveros. It was supposed to be an exhibition game, but the local (and not-so-local) boys sure did make it competitive until the last minutes of the game.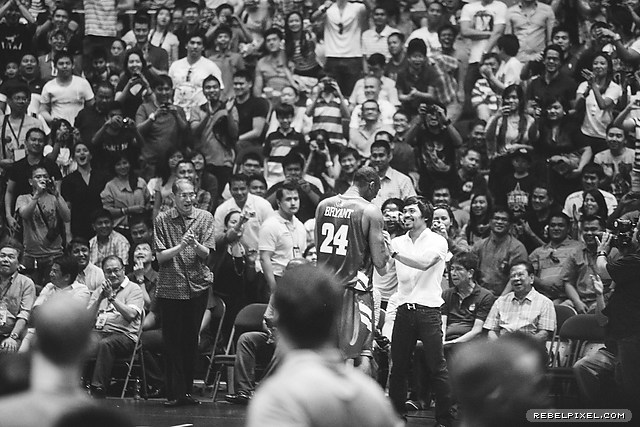 Among the crowd was Manny Pacquiao, who just beat Shane Moseley just a few months earlier. Having two top icons from different sports at the same time—it was a special moment for us Filipinos.