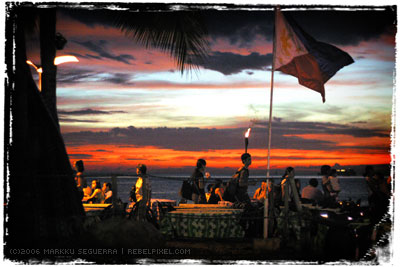 By now, you probably have gone through hours of ABS–CBN coverage of the unfortunate ULTRA stampede caused by thousands of Filipinos trying to join the anniversary of the gameshow "Wowowee," also from the same station. The chance of winning was too enticing, with most of the crowd coming from the less privileged parts of Metro Manila and neighboring provinces.
The temptation to start pointing fingers is too strong, but this really isn't the time nor place for such an action. It was a perfectly simple plan, an honest celebration for the show and its regular viewers. But for some unexplainable twist of fate, it all went wrong. 79 deaths as of writing, and most likely hundreds of injuries. There were reports of mass panic caused by shouting of false bomb threats, but many others insist it was a simple accident — an oversized restless mob trying to pass through a constricted entrance. Not that there are "simple accidents," they're all the same, lives are lost and forever changed.
For the show's host Willie Revillame, everything has been too haunting to be real. The man has gone through numerous ups and downs throughout his career, and now that he has found a job close to his heart and somehow cleaned up his act, a storm comes raining down on him, on the day he's supposed to touch even more lives of the poorest of Filipinos.
We actually passed by the ULTRA area last night on our way home, after Anne surprised me with tickets to the MYMP concert at the Big Dome. We were wondering if it was a big religious gathering, because it was a sizable crowd, and that was just before midnight. Traffic was really bad, with people waiting on both sides of the road, even on the road itself.
I woke up in the morning with the answers, suddenly feeling it all happened too fast. Too tragic to be true. Lives lost almost in the blink of an eye.
Pray for the souls of those who perished, and God bless us all.