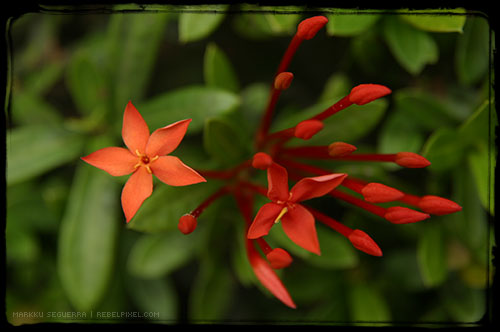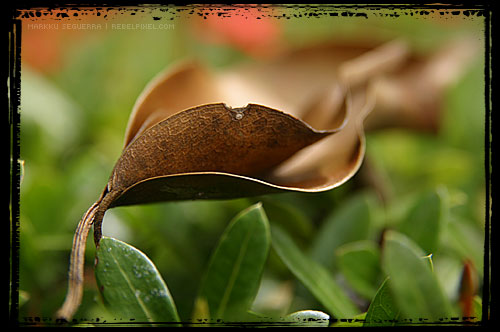 A visit to Hidalgo Street in Quiapo can be a costly adventure. Yes, you got that right, but I wasn't robbed. I just sort of spent way more than I should be spending on this photography hobby. 😉
Last week, my 'el cheapo' 1GB CF card decided to finally die after less than four months of not even frequent use. I was actually expecting it, with the very slow write and read times it has been giving me since the day I bought it. Unfortunately, it decided to say goodbye when it was keeping a very important chunk of data — the latest Pop Ratio sessions. They'd kill me if they'd find out, even if we weren't playing our best. Even if it wasn't even half our best. There's one keeper I can remember, Jonas singing Mr. Big's "To Be With You" which was his trademark song way back in high school. Hopefully by some voodoo magic the card's data gets recovered by the binary witches.
Okay I'm no longer making sense so let's get back to the story.
Anne was joking it wasn't a good idea to be in Quiapo with some money in the ATM ready for withdrawal. I should've listened to her. While we were there, I realized it would take some time before my 1GB CF is fixed or replaced, so I might as well get a new one since I have a shoot at the beginning of June. Henry's had the Ridata Pro2 1GB at 2200, surprisingly low! But thinking about their offer, I just couldn't wait to get to my favorite shop Mayer's and see if I could get it for even less.
But then it happened. Displayed on the shelf was the very last stock of the Sigma 17-70mm f/2.8-4.5 DC Macro, a new lens I've been eyeing since the day it was announced. Mounting it on my D60 and a few test clicks later, I found myself crossing the street to the BDO ATM. In no time I was considerably poorer with a happy smirk on my face. 😉
I've been shooting with this lens for around a week now, and it is well worth the price. It is listed around 20k locally but you can get it a little cheaper if you know where to look. 😉 The focusing is much quieter compared to my Sigma 18-125, and most likely as fast and as quiet as the Sigma 24-70 f/2.8, though still not as good as Canon USM in both respects. Resolution and detail is very good, and focusing with the less than stellar D60 AF system has been predictable and spot–on. But this lens's main strength is its macro shooting. You can get as close as an inch away from your subject and still get a focus lock, quickly! You have to be careful not to get too carried away shooting too close lest you want a broken filter or worse, a chipped front element.
I still have to take this lens to an actual shoot so I'm still waiting for Karl and Mimi to give me a call for another wedding gig. If it proves to be a keeper, and I think it will be, I might be selling the 18-125. 😉
Hey wait, you're wondering what this entry is really all about? 😉 I will be posting more samples soon.