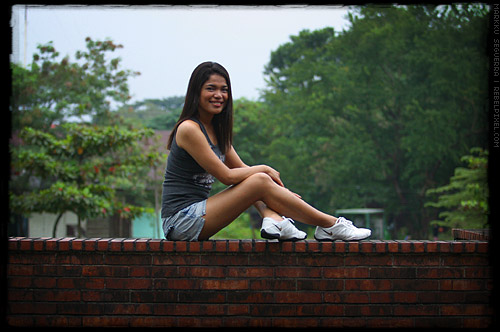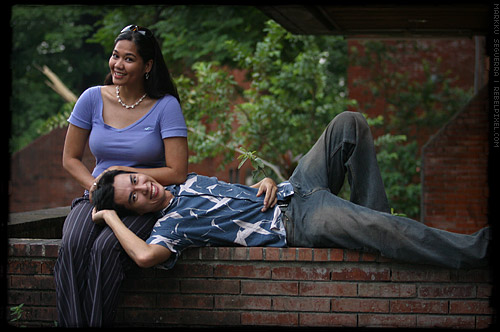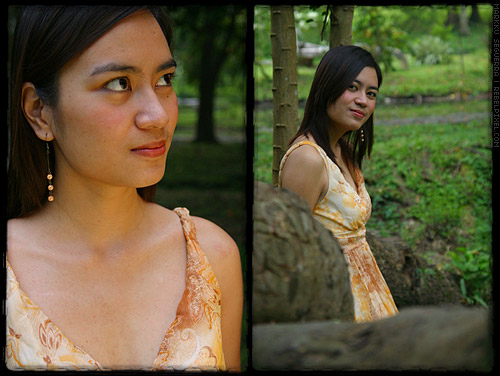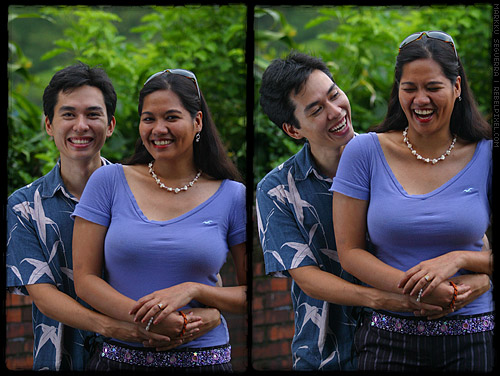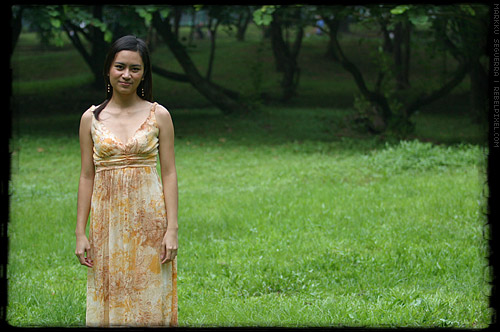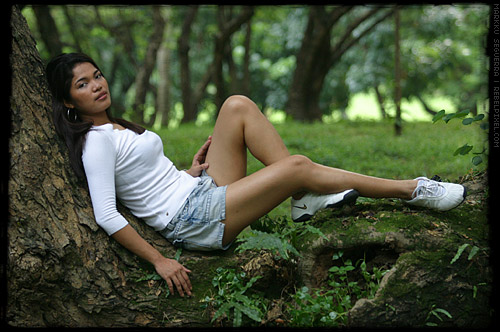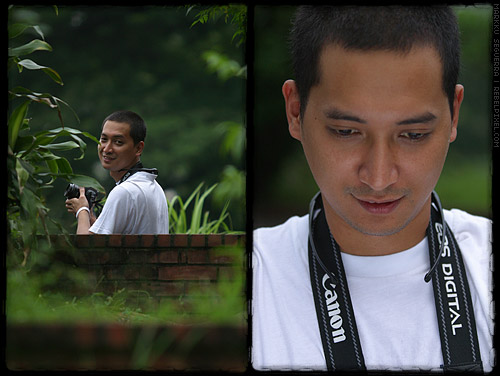 Joey finally succumbed to the digital SLR craze and helped himself to a Canon EOS 350D, going all the way to Hidalgo in Quiapo on lunchtime of a working Monday. He couldn't make himself wait for the just announced 400D, and right away scheduled a photo shoot with our friend Arvi. She gamely posed for us though we were obviously amateurs in creative direction. Fortunately, we had a few good ones.
Ispok and Clar managed to join us for a good part of the shoot, and they ended up posing for some shots. Anne wasn't spared as well, I just had to take photos of her too. 🙂 Christa was the only one spared from my camera, probably because she was also busy shooting with her nice little Ixus. I just realized now, we could probably pass for a Canon promotional team. Maybe they could lend me a 400D for a comprehensive review perhaps?
I'm quite surprised how good some of my photos turned out, they were at least better than what I expected. I borrowed Karl's favorite 70–200 f/2.8L and fell in love with it right away. My D60 felt like new when it was mated to this wonderful lens. Now I'm having a hard time stopping myself from stealing from my savings account. All photos posted above were with that lens, except for those in #3 which were both shot with the Sigma 17-70mm f/2.8-4.5 DC Macro I bought a few months ago.