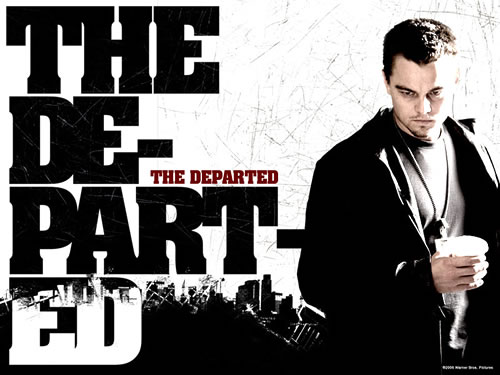 A short list of reasons why you should watch the movie The Departed:
A different Leonardo DiCaprio. I enjoyed Catch Me If You Can and The Beach, now here's another one for his list.
Jack Nicholson acting all strange and scary, sometimes funny. Doing what he always does best.
Mark Wahlberg talking like a dirty white boy. He's one of the better music–to–movies crossovers, and still manages to make good movies. Play that funky music?
Matt Damon + Martin Sheen + Alec Baldwin — this movie just doesn't run out of stars. Matt Damon actually topbills with the first three guys, but I guess they do their part so well I have put him here along with the other big names.
Martin Scorsese. I could explain this to you but I'm sure you already know why.
If you want an in–depth review, the fool has written a comprehensive analysis for you — exactly why I didn't go any deeper with my breakdown of the film. Watch the film, I promise it's worth every peso. 😉