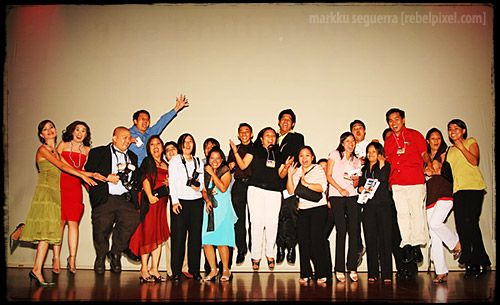 To us PBA07–aware pinoy bloggers, can't we all just agree to disagree?
There's a lot more to talk about. After all, we aren't the only ones blogging from this side of the planet. We're just taking away the positive buzz with all this fuzz. (That rhyme was brought to you by the letter "B" and the number "7.")
Try to see it my way,
Do I have to keep on talking till I can't go on?
While you see it your way,
Run the risk of knowing that our love may soon be gone.
We can work it out,
We can work it out.
A friendly game of blogger basketball, anyone? 🙂