… because sometimes we have to be part of the echo chamber. Or something like that.
(Yeah I know, I keep citing that resource I'm beginning to sound like my own echo chamber.)
On Cris Mendez's death, may those responsible have eternal sleepless nights. Just as how Ederic would put it, no matter how we see this tragedy and never–ending problem, we are one in our call for justice. Real men serve God, country, and their fellow men, and stand proud for justice and the truth.
The arrest of Mark Verzo of boybastos.com may have moral and some legal merits, but I believe it is primarily Loren Legarda grandstanding. No, she will never again win a position higher than that of a senator, and it was all her fault. But more importantly, the arrest paints a despondent picture of our legal and political systems. Without properly citing violated laws or establishing a solid case, they made a dubious arrest and seized personal property. It's just one of two things: the powers–that–be are power–trippin', or they're simply too ignorant how the world wide web (and online advertising) works. They should attend blogger EBs for a better understanding of things. Or maybe not, but you know what I mean. Seriously, an afternoon or dinner with a reasonably geeky fellow, not necessarily a stringent blogger, can teach them a thing or two on matters concerning the web and the internet community as a whole. (Ahem, ahem.)
Lastly, I deferred writing on the travesty that is Malu Fernandez because she obviously was out of her mind to seriously think that way, and deserves not to be taken seriously. Expectedly, a lynch mob descended on her like rain clouds in a stormy August afternoon. Her article was a desperate stab at humor, at the expense of others, but executed without any class nor hardly sounded funny at all, unlike this.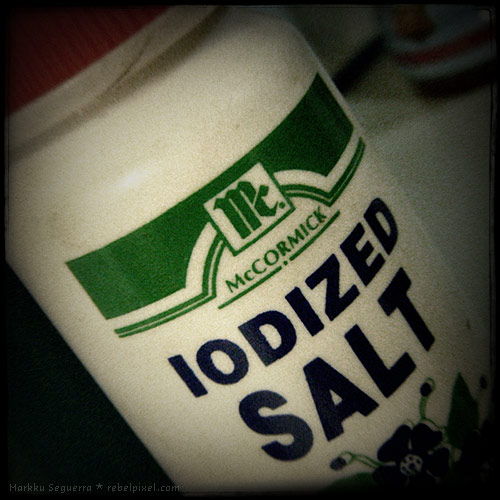 Kasi naman, gumamit ng iodized salt…