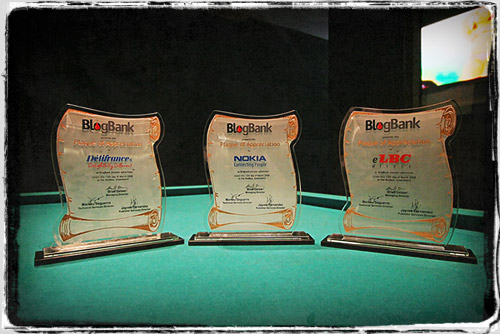 Having my own company has always been a dream; I've always wanted my own startup. When Jayvee broached the idea of setting up an advertising network focused on local weblogs and advertisers, I knew it was going to be the perfect opportunity for me to hack away on web solutions I actually will use. The first time we met with Brad, we knew it was gonna be real we could almost feel it, but at the same time uneasy considering the long list of tasks we were about to face.
After weeks of meetings over countless slices of Yellow Cab pizza, we finally had our list of potential publishers and advertisers. We had our simple system of delivering ads to our publishers' blogs, it was all we initially needed to get things off the ground. Two months later, we now have more than 200 active blogs from a good number of local publishers. We've completed three campaigns, with two more currently ongoing.
Earlier this month, we had our official launch at Red Box Greenbelt 3. Good to see our friends join us celebrate a momentous milestone for the BlogBank. Of course we have photos of the launch (also mirrored at multiply) and the ensuing after–party mayhem of a photoshoot. Good times with good company.
Now we have a mountain of work to do. Bear with us as we strive to deliver a service worthy of the pinoy blogosphere's attention. It's for us all. 🙂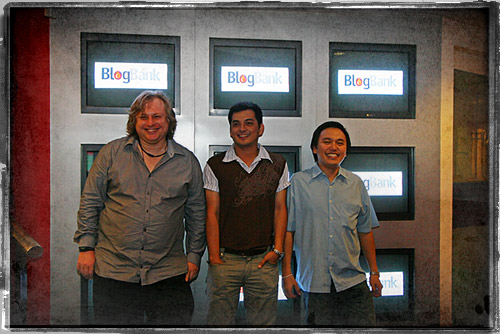 Note: If you want a hi–res copy of a photo from the set, just leave a comment here. 😉 Photo credits: Markku, Hana, Juned, Jayvee, Phoebe.