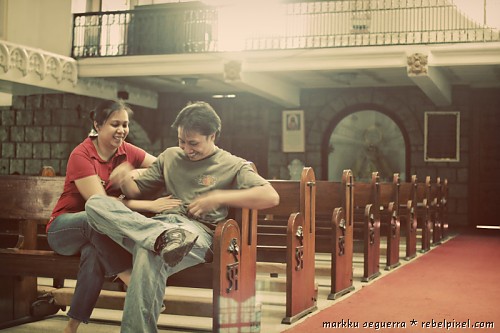 Nards and Aggie were among the first few I met when Joey invited me to a RockEd event. They certainly were very accommodating, just like most RockEd volunteers. I noticed I shared a common passion with them, they also loved taking photos. From then on, I'd never see them apart every time I'd get the chance to go to a RockEd activity. It was a surprise though when I got a call from Aggie telling me that they'd want me to take their photos on their wedding day. Of course I eagerly accepted the job with much excitement.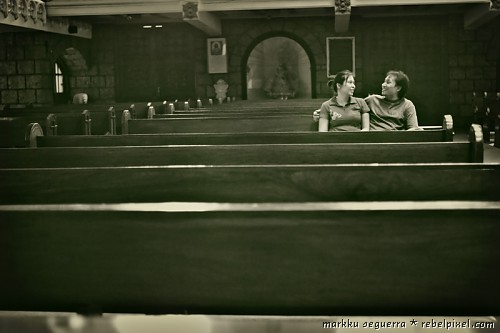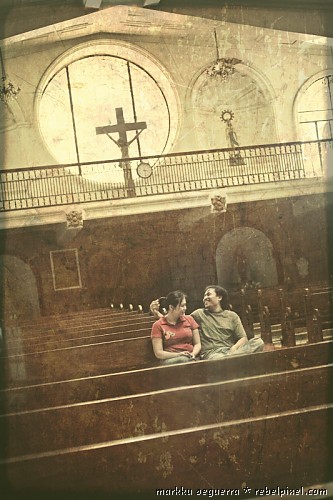 This was an impromptu prenup session when we visited their church a few weeks before the wedding. I had my camera in the car, so it was almost automatic to start shooting them anyway. We managed to steal a few shots before the rain came crashing.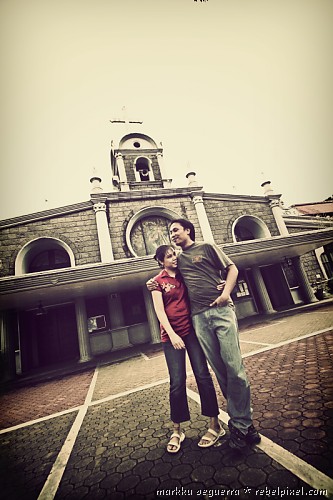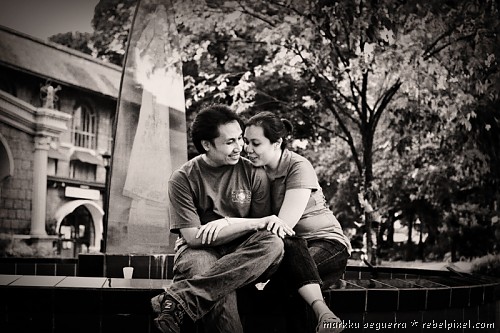 Truth is, Hana and I shot their wedding day last Tuesday, but the photos from that day will have to wait a little more. They'll be here very soon though, I promise.