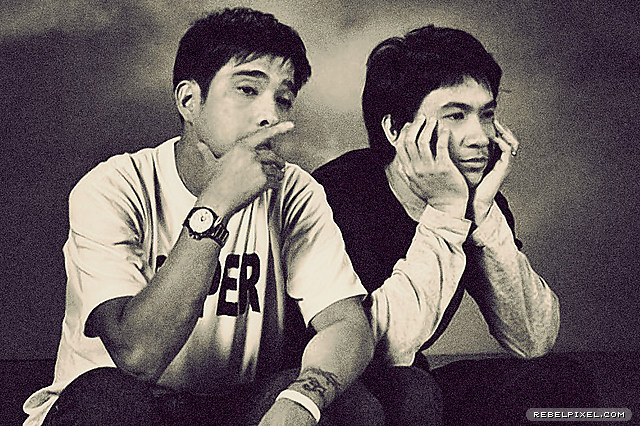 On this Friday (030609) we are supposed to talk about the great mysteries of life — living and dying. With the news of Francis Magalona's passing away, I went for my archives with a vague memory that I've written something relevant to my intended topic. And there it was:
Her story is one filled with never–ending triumphs, and not just once has she been so close to losing life, only to recover again and be an inspiring surprise not just for Filipinos but other cancer–afflicted people worldwide. The past few years, she has shown us how to face great adversity with hope and never–waning faith in the Lord. That no matter how bad life seems to be, there is someone up there that continues to direct the screenplay of life, and everything is part of His great masterplan.

…

Live each day like it's your last, and don't fear the challenges, don't be afraid to love, and be loved in return. Learn to express your love for those around you, after all, we are all made for love. Lastly, love the struggles that rain on us, it really isn't just about the destination, but the steps and strides in this journey called life.
You've got to read the rest of it. I don't think there's much I can write that I haven't said in that old post before. So I just grabbed my iPod and searched for my top five Francis M. songs, for us to reminisce on this eventful Friday:
Mga Kababayan
Ito ang Gusto Ko!
Nilamon ng Sistema
Kabataan Para sa Kinabuksan
Kaleidoscope World
"Cold Summer Nights" could easily makes it to #6 with "Girl Be Mine" at #7 if I had to expand the list, but I like the thematic nature of the first five songs.  It fits Kiko's vision anyway since he was always known for writing the songs that shout three stars and a sun without being folksy about it. Not that folk music is bad.
Now thinking about this news and knowing that Francis M. was one of Ely Buendia's closest friends, I can't help but wonder how he feels about it. Wildly suggesting, it now feels like a curse — does someone close to Ely have to die just for us to have another Eraserheads concert? Oh well, rock mythology can't be that dramatic and unreal; Ozzy Osbourne didn't bite a bat's head off and Keith Richards never had that transfusion. Or do I just have a wild imagination?
I'm sure we'd miss the man and the music. After all, he was the one who transcended both the local rock and hip–hop scene; the one who proved that you can be a successful musical act while (despite) being an actor before (and during) that; the one who sang of nationalism without sounding like a condescending politician; the father who showed how to raise a family without looking and acting like an uncool adult.
Keep on rocking, man. We'll all see you in that kaleidoscope heaven, one day. You've made us proud to be in this land of three stars and a sun.
(I grabbed the photo above from a Google Image Search and just edited it to my liking; unfortunately I couldn't find any information on the copyright holder. It's not mine, despite the auto–inserted watermark. Also, if you'd like to listen to the songs I mentioned, I've got an imeem playlist for you. You have to signup for an account though.)