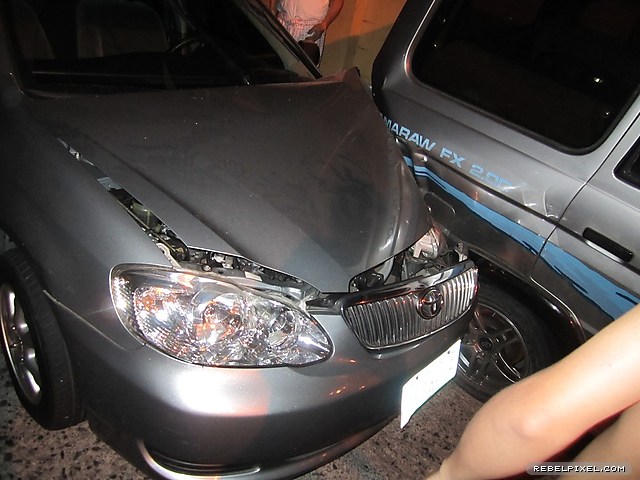 2009 was an awful year. So when the calendar came rolling with a brand new 2010, it was very much more than welcome.
2010 came with so much promise that it was hard to imagine how it could be worse than the previous year. How can it be not better than 2009's Ondoy?
Then we saw it unfold. There wasn't another Metro Manila deluge, but we couldn't stop nature from wreaking havoc in the lives of other Filipinos, or other people around the world. 2010 brought hope of political renewal, yet we now know the problem's simply beyond strong leadership or the honest desire to do good.
Personally, I couldn't say things turned out better or worst. There is no mathematical formula to add and subtract life's ups and downs, no easy way to see triumph when there is lost.
I could've said the year was marginally positive until the day after Christmas. In a span of less than 24 hours, my 15 year old Tamaraw FX was heavily damaged while peacefully parked outside our house, rammed by a drunk driver who had a few drinks too many. And then my 93 year old grandfather met his maker after a few fateful, bedridden months.
My lolo lived a full life, one I'm sure he'd have only few regrets, if any at all. With 93 years to live it, I'm sure he's achieved all the good (and everything else) God has destined him to do.
The man who hit my ride surely learned his lesson. Luckily for him, he's gonna live to apply the wisdom behind it. He got a good deal, losing just several thousand pesos for a few priceless life lessons.
Life lessons—I guess this is what it's all about. No matter how good or bad it gets, there's a lesson to learn. Every year's got one for sure.
In just a few hours, it's gonna be a new year. And it's gonna be good. Happy new year.