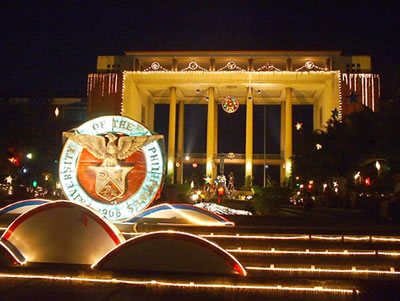 It's Christmas time once again, and I can miss blogging all the holidays of the year except this one. 🙂 I went through my Christmas day entries from 2003 and 2004 looking for older photos to recycle, when I realized I haven't really taken acceptable yuletide photos for a few years now. Or maybe the better ones were just sheer luck? This season, I still haven't been snapping much, but I just got my D60 back after more than a month of repair work at Canon, but unfortunately it's back–focussing badly there's no fun using it.
On the bright side, I read what I wrote last year about getting a Canon DSLR for myself. A year after, I'm the proud owner of a back–focussing D60. 😉 Hahaha. I'm just happy of the achievements I've had this year, especially those related to this site and blogging in general. 🙂
I've got a few things upcoming, and I mean really upcoming I'm praying they'd be ready soon, not like the the other "upcoming" and "soon" things I've mentioned before. 😉 You my dear readers would be delighted, hopefully.
By the way, the photo above was taken in 2002, using my first digital camera. I never got the chance to visit UP this year, not even to watch Awitan which I try to watch every year. No I'm not a KEMer, ALCHEMES ako. 🙂 The last sentence wouldn't really make sense to most of you, it's just that I really want to watch the said event every year. Trivia: six years in UP and I never got the chance to watch the Oblation Run. Talk about apathy. Hahaha. 😉
Now I'm my usual blabbering self, so I'll end this one with a simple greeting: A happy Christmas to you all! 🙂