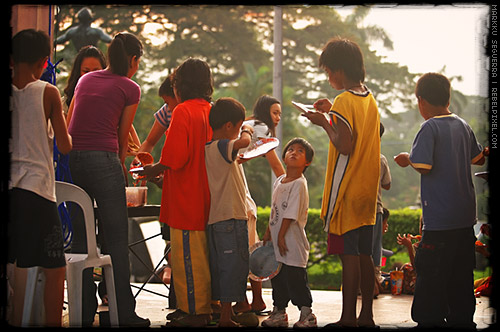 Two Sundays ago, our high school batch had a little Christmas party for street children. We invited small groups near Diliman and brought them to the UP Lagoon for their celebration. Though it rained briefly, it didn't stop us from pushing through. We moved to the Quezon Hall and it was more than enough for our needs.
We didn't have much of a program prepared but for the usual kid stuff, but to them it was more than enough for a typical Sunday afternoon.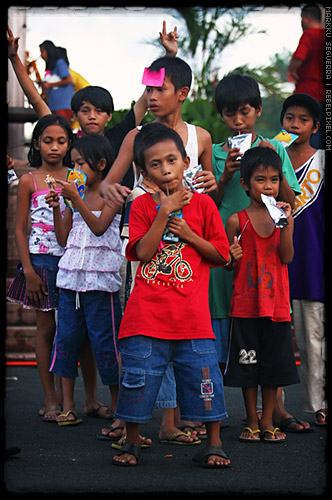 Some would argue that activities like this do not provide long term benefits for those who really need them. Though I agree, I also feel that we cannot help based on future gains alone. If you could make a young child smile over a plate of chicken and spaghetti, even just for an hour or two, you know that by doing so you give them hope. That no matter how difficult life may be, somehow God's goodness will continue to manifest among men. Hope.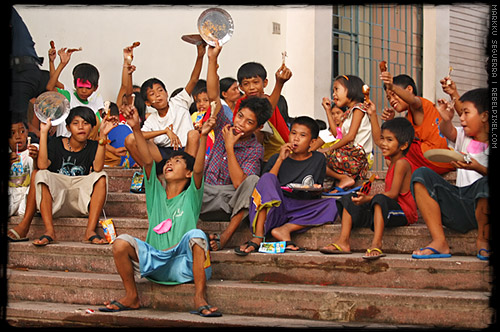 "Ate, kuya, salamat po." All we could do was smile.