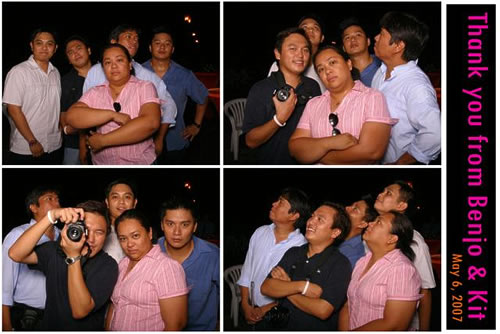 This edition of Five on Friday is ridiculously late it isn't even within the week it's supposed to be in! But pardon me, I had too much fun playing with Marc's Xbox 360 paired with Abe's 32–inch LCD I totally lost track of time, getting home just minutes before Saturday's sunrise. Well, the boys were just too preoccupied we didn't notice pretty much what the girls were doing. I would've published this entry yesterday but I was working with Karl & Mimi (with Dax and King) manning the crowd–pleasing clique photobooth.
I've been at a lost thinking what topic I'll be writing on for last Friday's list (this list you're reading now), unable to find something not commonly blogged about. So I'll just talk about things in my pocket!
How about you, what do you usually have in your pocket?