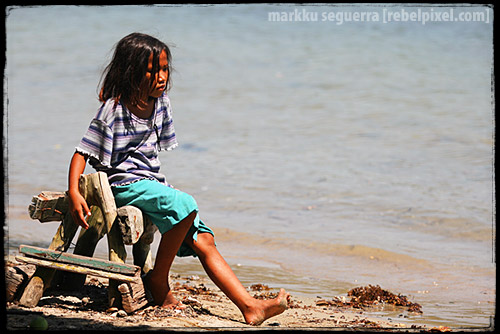 In today's ever so changing times, men should still:
Open the door for a lady. I guess this is one of the rather important acts of chivalry, and should never be taken for granted. When with a lady friend, or when entering a door alongside another person, especially a lady, open the door for both of you.
Offer a seat for a lady. In a meeting or just about any group where all of you are seated, and a lady comes along with no chair to sit on, offer yours. Then you can try to find one for yourself, or just go through the ordeal standing, or you could just lean on something, or maybe you could share. Hah! My brother though begs to differ when it comes to ladies who insist on taking the men's coach in the MRT despite the fact that they have a coach reserved for the female population, which usually isn't full. I'm not sure we agree, I don't take the MRT.
Cross the street with the lady on the safer side. You should always keep a lady safe at all cost, and sometimes just because they're not too keen with the crossing the street roulette here in our country.
Carry a lady's bags and things. Unless your hands are already preoccupied with carrying heavier things, you should offer to carry a lady's things, be it a bag or boxes of shoes. Despite the supposed "mockery" that comes along with carrying your girlfriend's bag as she does her shopping routine, it's the only right thing to do.
Take a lady home safely. A man should take a woman home safely. You don't even have to be romantically involved with the girl; this tip also applies to all lady friends. All the more if you have a car. But if you're in a bind and the schedule wouldn't permit, you should at least accompany her get a ride home.
I got thinking about this while recalling several occasions where I had dinner with a lady friend, or just any form of non–fastfood dining with ladies. For some time now, I learned (or at least try) to ask my lady companion what she's having so I could place the order for both of us, instead of her having to talk directly to the waiter. I think it's the courteous thing to do, regardless of gender equality or women empowerment debates which I'm not even sure applies to the situation I'm trying to disect now. So what do you think?
It wouldn't be hard to notice that this is part of my Five on Friday series which I religiously miss almost every week, FoF on a Sunday . I know I won't be running out of ideas anytime soon; just too many things to worry about at the moment. I've got around a dozen photo sets to work on, a few crazy ideas, and a career I don't know where I want to take. Or I know but I refuse to see. I don't know, but I'll keep on blogging, and do the things I currently, passionately care about.