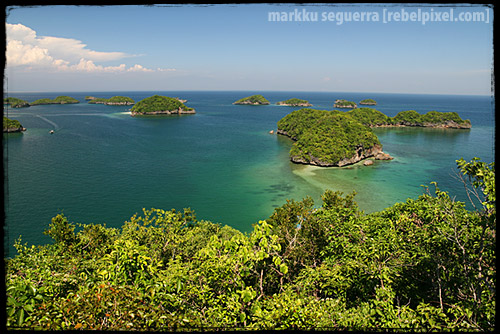 Rico tagged me exactly a month ago and I made sure I waited long enough before writing my share, in the great tradition of this weblog. I can't just break my history of writing stale entries, I need to respect my readers' expectations on how my content is delivered — sweet, crammed, and very late.
Now to get on with this meme started by Marc and driven by Anton's inspiring entry, here's three reasons why I continue to be proud being a Filipino:
1986 EDSA Revolution. We invented people power to inspire the world. We showed others how to provoke change through non–violent means. We reinvented the word "revolution" to not necessarily mean a bloody uprising, leading to peaceful revolts in other parts of the world after 1986.
Rock Ed Philippines. Just like how vaes9 commended Gawad Kalinga, Rock Ed Philippines is another local NGO that aims to make a difference. Uniquely, it promotes educating the youth through rock culture — beyond the context of a typical classroom. Those who dare, like Rock Ed volunteers as well as those from other NGOs, make me proud of today's Filipino — catalysts of change and progress, never accepting mediocrity and always striving for a better Philippines.
Philippine Tourism. Having been to Boracay, the Hundred Islands, and Palawan in just the past few months, I've seen how beautiful our country is. We Filipinos are blessed with such scenic destinations (I'm now a C+!) that people from all over the world go to great lengths just to experience what we have to offer. Despite neglect of some of our prominent tourist destinations, we still have a wealth of travel haunts that proudly puts us in the worldwide tourism map. Add to that the fact that we Filipinos are known for being hospitable, a quality that makes us very appealing to our foreign counterparts. The Philippines makes us proud Filipinos.
Sarap maging Pinoy, di ba?