Last Monday's Google TechTalk at the AIM in Makati was widely received with developers from various local companies in attendance. Though most were certainly clamoring for deeper technical discussions on the various technologies tackled, it would be best to see this as a sampler of things to come, especially now that it's known that our local developer community has a healthy interest in most of Google's products and technologies.
As many of us would expect, it was also a semi–blogger event with several of us in attendance. Juned, as usual, found a reason to leave from work early just to be there. AJ was there early to help out with the registration. Karla & Eugene were also there, but no, I'm not insinuating they came together: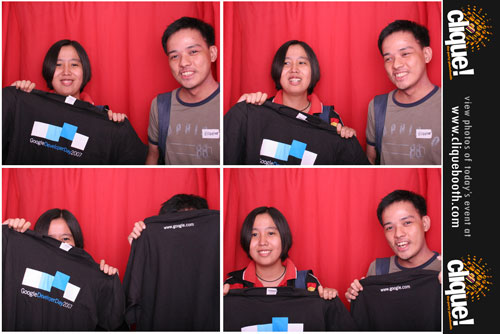 Though of course they couldn't match the cliquebooth sets from these two whom I'd rather not name: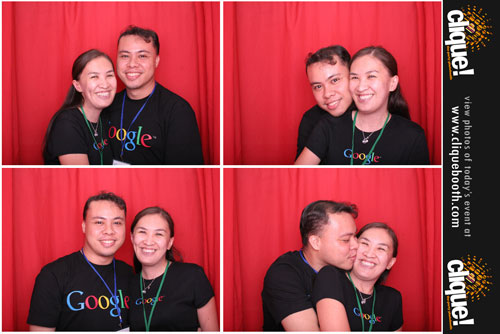 I had the chance to meet more bloggers like Jehz and a few others I couldn't remember right now. (I told you to write your URLs on your ID tags. Market, market, market! ;)) And with Jehz around, you probably wouldn't remember the others anyway with the way this man glams it up for the camera. He was probably in 20% of all cliquebooth photos printed.
With his distinct Summer of Code shirt, no one could miss Ruben Canlas. I want one exactly like that! I also saw Mark of Shutter Box Philippines and RoR hacker Luis, whom I caught coding during the talks! 😉
I have some more photos of the event (multiply–mirrored, as usual) but it's probably the cliquebooth photos you'd love to see. 😉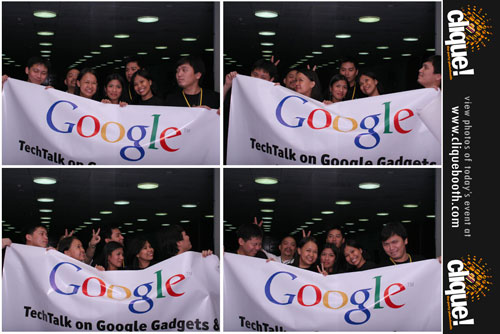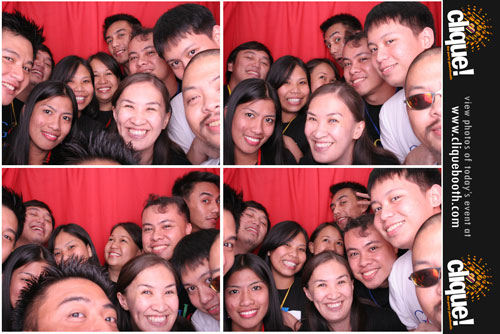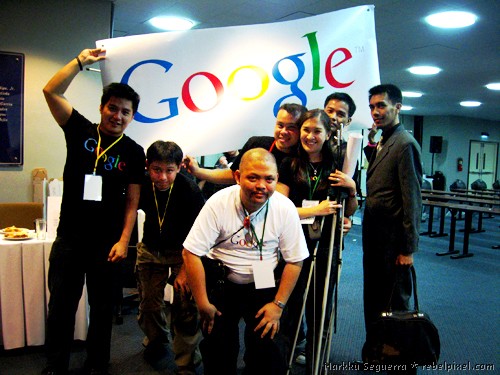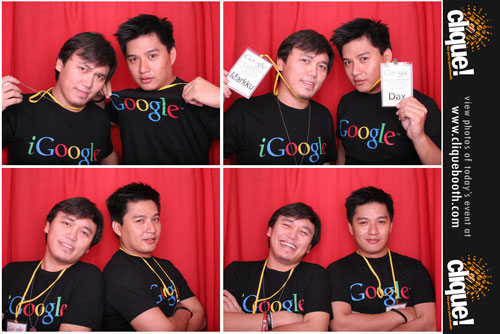 Of course the obligatory Markku & Dax photo had to be there.