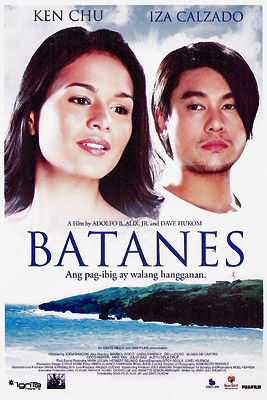 Sponsored by Asian Spirit, we were Batanes–bound last Wednesday walking around inside the domestic airport as early as five in the morning. It was the perfect proposition — go to Batanes for a press screening of the movie "Batanes" by Adolf Alix. The weather wouldn't join the fun though, visibility for our Basco–bound flight was so bad they had to keep the flight on hold, which was then subsequently canceled. Terrible news.
Sometimes, misfortunes strike only to present a cloud with a silver lining. A few brilliant minds quickly thought that since we can't go to Batanes for the screening, let's just head to another Asian Spirit destination. Where else, Boracay!
I wasn't sure if I should feel bad, seeing the funny twist to our dose of bad luck. And we had our newfound–friend, the very beautiful Iza Calzado with us on the plane, introduced to us just minutes before by our friend Alma Buenviaje who coordinated the trip for us bloggers part of the big press group.
So off we headed to sunny Bora, me along with other bloggers AJ, Jayvee, Juned, and Ajay. Since reservations weren't made days before, we had to stay at the Boracay Regency Beach Resort. I was thinking, if this is a storm of bad luck, I sure wouldn't want it to end.
So we had our press screening that same night, though the movie was still incomplete at that point. After the preview, "Kadin," also from the same director and also shot in Batanes, was also screened, during which we got to invite Adolf and Iza for a podcast interview.
We had all Thursday for roaming around Bora with our work already done the previous day. By midday Friday, we we're back breathing Manila's polluted air. Too bad the Manila Peninsula coup drama fizzled, we were kinda worried flights might be canceled and we'd be forced to stay for a few more days in Boracay. That would've sucked. 😉
By the way, we saw the complete first screening last Monday and the movie is worth watching just for the sights of Batanes alone. Produced by a relatively small group and an indie director, you'd be pleased how good Filipino filmmakers are nowadays. Adolf Alix manages to share with us how beautiful they saw Batanes, and it makes me want to be there all the more! The film's cinematography was superb I was having fun identifying light sources as we watched the film.
Batanes opened yesterday in local theaters, catch it before everyone beats you to Batanes. And yes I took photos in Bora (and of Ken Chu in the presscon), but they're for another blog entry. 😉
Listed below are the accounts from the other bloggers: