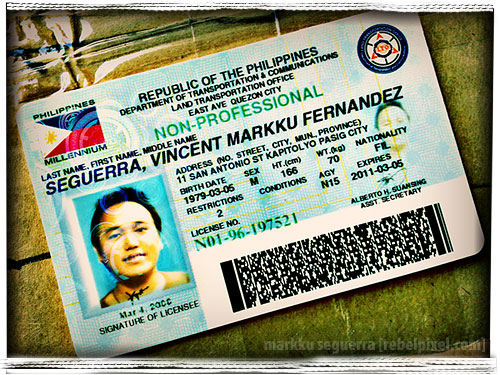 Yesterday, I got my driver's license renewed just in time for today's deadline. It took just around thirty minutes, all in the comfort of a shopping mall. Wonderful.
And then I realized that as of today, I'm officially off the non–leap year February calendar, if you know what I mean. How fast time flies.
The thing about birthdays, it's a time for reflection that we age like a linear function, yet the number of friends we keep grow exponentially. Thank God for good friends and family.