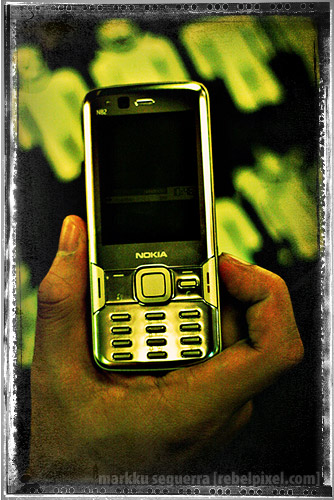 The Nokia N82 is one of Nokia's most hyped phone in recent months. It's not exactly new, it was announced last year though the local (and regional) campaign promoting this model is still in full swing, called Nokia Nseries Soul of the Night. I'm sure you've seen or heard about the campaign as it's almost everywhere!
So what's to like about this phone?
First and foremost, it is a functional phone that's easy to use, be it for text messaging or phone calls.
Wireless internet (WiFi) in a cellphone changes the way you interact with the web, it's liberating just like when we first had WiFi on laptops.
The phone's OS, Nokia's S60 3rd Edition, is the best of their Symbian–based platform. Fast enough without the quirks we used to notice in earlier Nokia S60 phones.
The 5–megapixel camera with a Carl Zeiss lens and a Xenon flash is actually good; it's responsive enough for casual snapshots. It's now my default camera when I don't feel like lugging an SLR.
Along with the very usable camera, the phone features a multi–function gallery that makes it easy to share and showcase your photos and other media files. I even use it as my on–the–go portfolio viewer, putting its slideshow feature to good use.
There is more than enough memory for SMS and contacts; 100MB internal along with 128MB of RAM makes this phone quite snappy to use.
Now of course, it would be impossible to find a gadget where there's nothing that fails to impress you. Like what?
The numeric keypad is on the small side, giving the impression that it's hard to use. You have to actually try it to see that it's far easier to use than you'd think. At its worst, if you have enormous fingers, it's gonna take a day or two of getting used to.
Battery life is not exactly spectacular at just two days. If I abuse it with calls and lots of photo snaps, it seems to give up just before you get an exact two days.
Lastly, the hole for inserting a neck or a handstrap is positioned rather awkwardly, it should have been at the bottom. It feels weird when you shoot or type with your hand in the strap.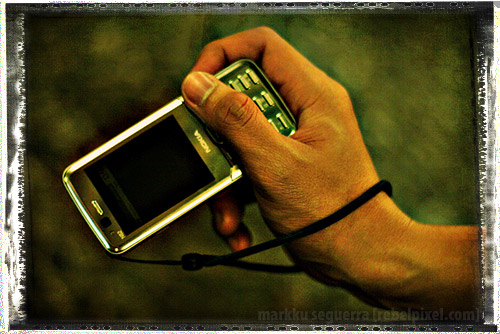 So is the phone worth buying? If you have the budget for it, then go for it. It's roughly twenty thousand pesos well spent. Note though that there are cheaper Nokia models that may have some of the features you need. But if you want it all, there's no reason not to get the Nokia N82.