Â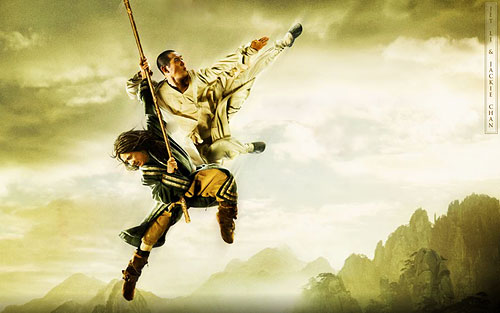 I am a big Jackie Chan fan. Expectedly, it follows that I also love watching other Asian stars rising from the martial arts genre. So when I came across an online article about the movie "The Forbidden Kingdom" starring both Jackie Chan and Jet Li, I knew I just had to see it. Fortunately for me, Hana was game enough to watch it as well.
Though both stars are admittedly a bit older for typical artists in their genre, age fails to show especially in their fight scenes. Both stars still do the crazy stunts they've always been known for; an MSNBC article even reports that they were too eager to show off their skills that cameramen had to beg them to slow down.
I wouldn't say that the movie's story is as good as "Crouching Tiger, Hidden Dragon" or any of their best films, but it's still enjoyable enough to watch from beginning to end. Heck, I would've paid for the movie just for their fight scene. The other main characters fit their roles well though honestly, I was more into the fight sequences than the whole film itself.
Any fan of both artists or of their type of martial arts films will not regret seeing this. Now if only they'd do more of these films again…
Wait, I really enjoyed this one that I just had to share a desktop wallpaper I remixed from the movie's official site. You can have it in 1280×800 or 800×480 resolution.