Mervin and Bebbet were my officemates in my last 8–to–5 job. When I started shooting with a digital SLR, these two were willing models who would rarely pass on the chance to smile for the camera. We were all just a bunch of friends who had lots of fun at the office.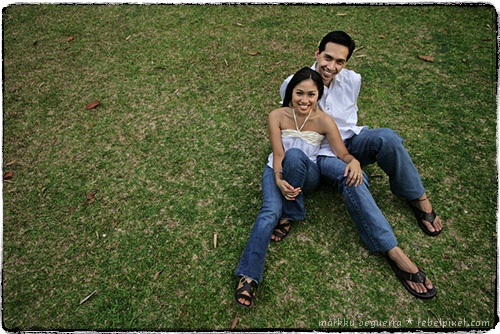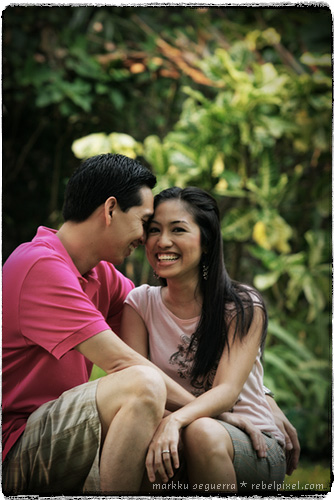 When they heard about my frequent driver/assistant/backup photographer gigs shooting weddings with Mimi and Karl around Manila, they were quick to suggest that with my exposure to wedding photography, I should shoot their own weddings. Mervs and Bebbet were among those who seriously considered the idea, me shooting their weddings, when that time finally comes. I gave them my word. They both had uniquely–storied separate lives then, especially when it comes to the love and romance part.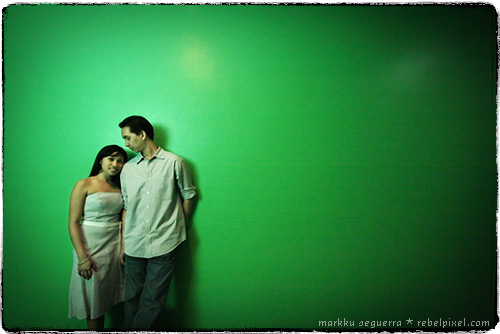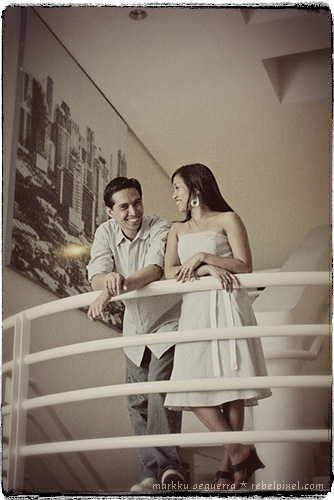 I was a witness the first time Mervs tried to win Bebbet's heart. I was very close to both of them then since Mervs was my teammate and seatmate (and mp3–sharing buddy), while Bebbet was one of a handful in the office who spoke Cebuano just like me. Unfortunately, it wasn't the right time for love for both of them, yet.
They remained close friends, and for months it seemed to be just that. And then one day, the girl had to leave for the US because of work — for a year. Their friends, us, saw something we couldn't explain, something they wouldn't discuss anyway. They were just the best of friends and nothing more, they'd tell us. But it was like magic or something like that.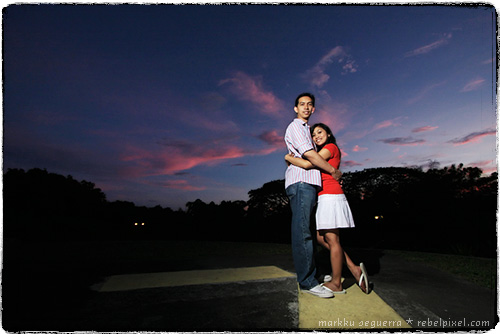 A month after she left and hours of lengthy (and expensive) international phone calls, they were together. Officially this time, though they were physically in opposing ends of the globe.
But we just knew how madly in love they were.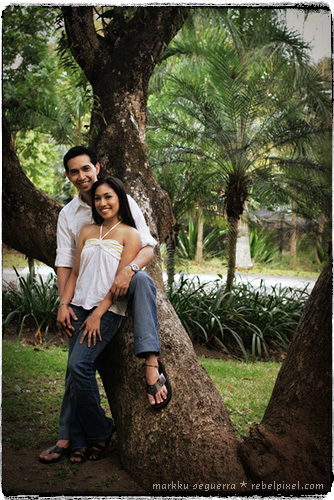 A few months later, they were engaged. God really works wonders; consider how it didn't happen while they were still both in Manila but He entwined their hearts when they were already oceans and mountains apart.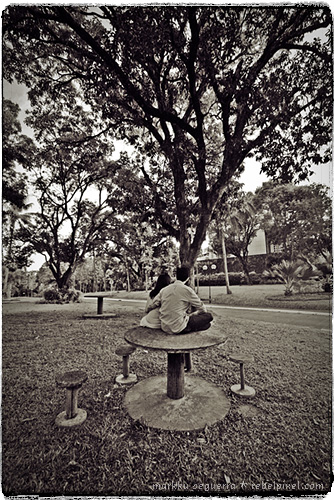 So here I am now, I will be shooting the wedding of two of my friends. Good thing for me, I only have to do it once to honor two wedding shoots I promised. 😉
(Prenup photos shot at MMLDC in Antipolo.)