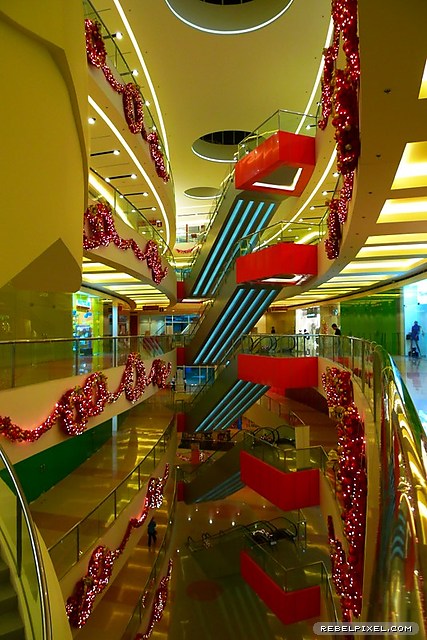 The hectic holidays got us craving for some relaxation while doing a bit of Christmas shopping, so off we went to SM City North Edsa. It is the the only mall worth going to in the Diliman area and TriNoMa isn't even an option. Unless you want the opposite of relaxation since just navigating the whole mess that it is will give you a headache.
After grabbing some stuff and eating at Coffee Bean, we remembered that the new Annex was recently opened to the public and maybe it was worth the walk all the way from the Block to the other end of the mall. Good thing SM malls are open until midnight these days.
We were very pleased with how the old and basic Annex now looks posh and classy without sacrificing functionality. The design and layout reminds me of Greenbelt 5, which got me thinking how the Ayala group could produce aesthetically–pleasing architecture in their Makati sites yet fail miserably with TriNoMa. But back to the Annex, most of the shops are yet to be opened but some are already doing business. The extra parking decks at the end of the complex should prove useful since the old CarPark is quite a walk from the new Annex.
I had my Lumix LX3 with me so of course I snapped some photos.