Merry Christmas!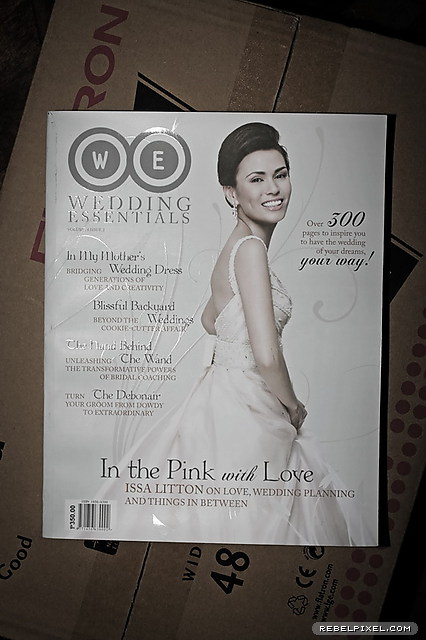 Before the year ends and I completely forget this, I gotta share with you my photos published in Wedding Essentials magazine a few months ago. Yes, the issue has been out for several months now but I've almost forgotten to blog about it. It's the July–December 2008 issue with Issa Litton on the cover.
I had several shoots for this issue but what was most memorable was shooting a bunch of fun and energetic kids — it turned out two of them were Charlie Ysmael's children and I got to meet him. That's Charlie Y. of NU107 who used to front The Breed, one of my favorite pinoy rock bands of the nineties. Black Mercedes Benz!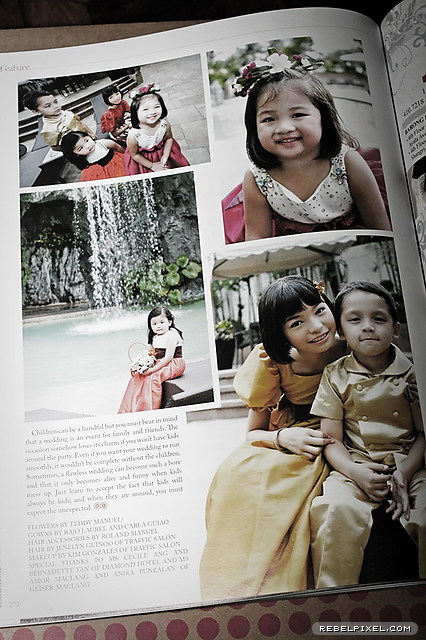 Here's me on the contributors' page (the portrait was taken by my pangga some time ago):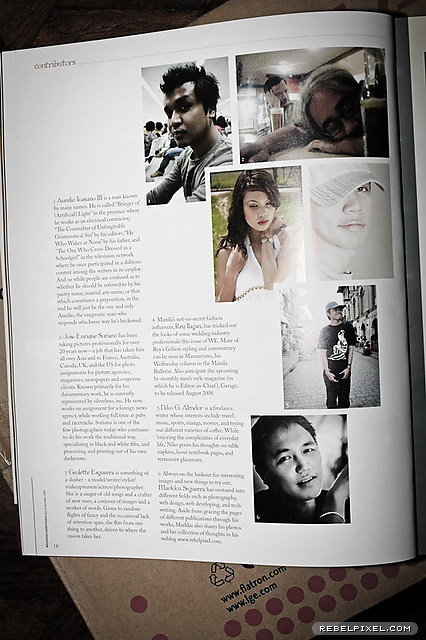 And here's the rest of the pages in the mag, but it's quite unreadable you've got to buy a copy of the mag anyway. It's a good resource for all things nice, especially if you're getting hitched soon.