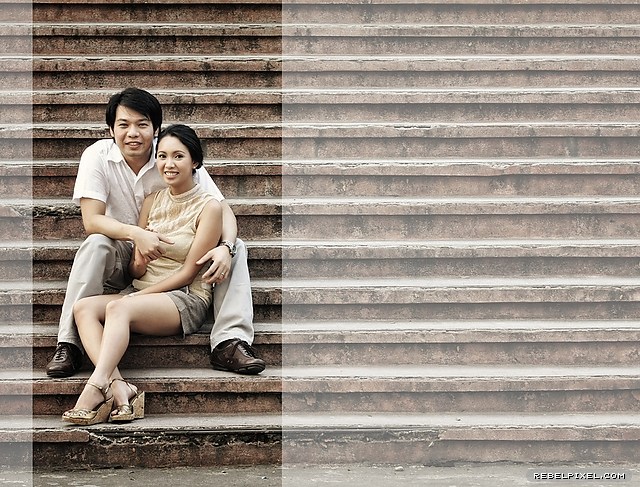 I got to know Bek in my first few days at my previous work; she was among the instructors for our eventful three–month training. I remember her as one of the cooler ones as she didn't insist on using up all the scheduled time for lectures and exercises. She'd simply go through her module and trust us to do our part learning them well. Of course we wisely used the extra time left — we slept.
I guess that story somehow explains why I'm no longer toiling on an 8–to–5 deskjob but taking photos and blogging instead.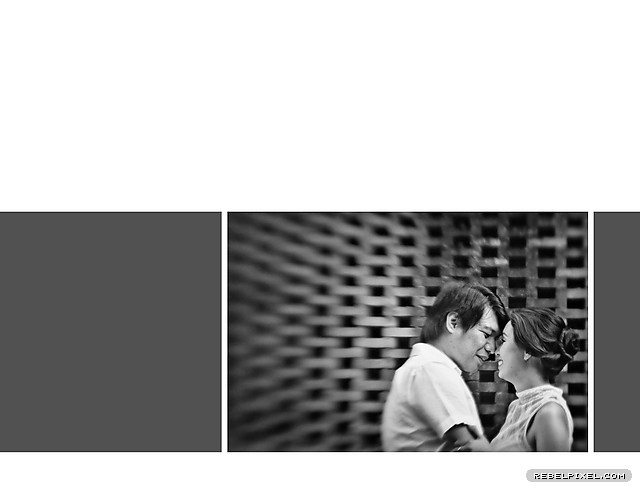 She became one of my closest friends as I ended up in the same project as her's. That's how we'd hear about Nitz, her boyfriend since their college days at UP, who'd regularly be at the office to accompany her on her way home. Bek was part of this camera–friendly clique who'd never say no to anything with a lens and a clicking sound. Naturally, seeing that I was very much into photography, she was one of those who considered me to shoot their wedding, just like Mervin & Bebbet.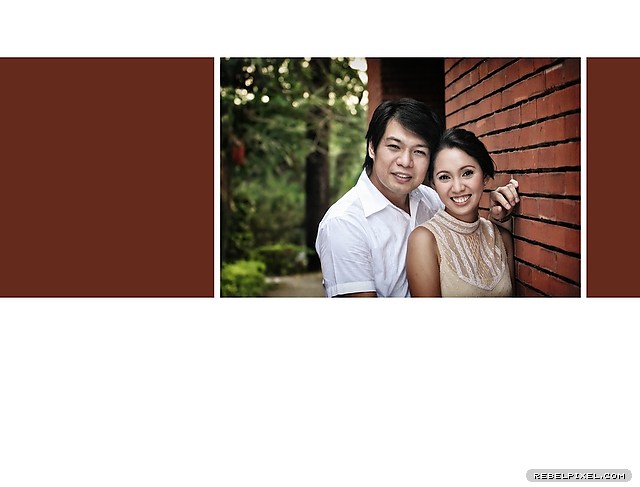 Hana and I had so much fun shooting their prenup. These two were so game we had no trouble coaxing them to pose and smile. Point a camera in their direction and you instantly have a frame to capture.
Naturally, we had the session in UP–Diliman as this was where they met and fell in love. I would've wanted some shots that were related to their Geodetic Engineering background but I couldn't think of one. Good thing they were still happy with the shots we came up with.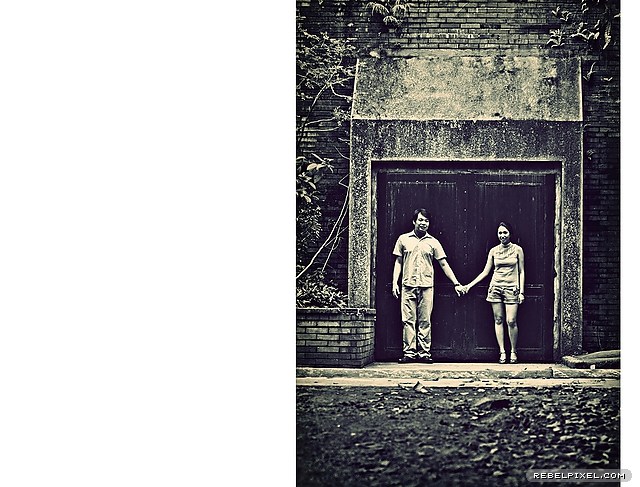 It was Hana's brilliant idea to utilize guest sheets instead of a guest book for the wedding. It was far more useful as you could leave a sheet for every table in the reception, thus allowing more people to sign and leave messages for the couple. The images on this entry are actually the layouts of the sheets we used.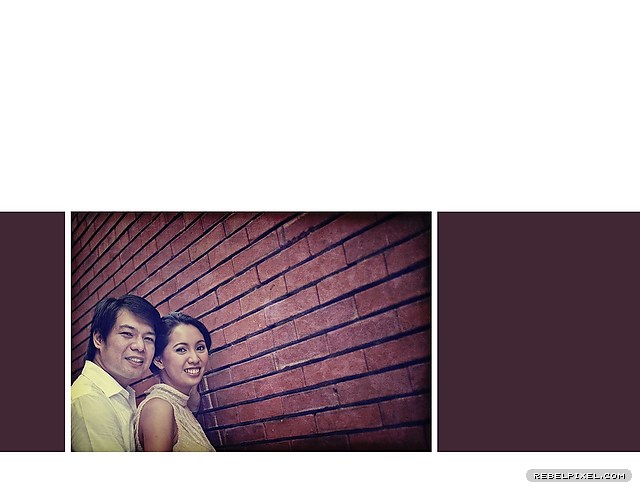 And because Hana had a happy creative urge, she decided to make an artwork out of the box cover for the sheets: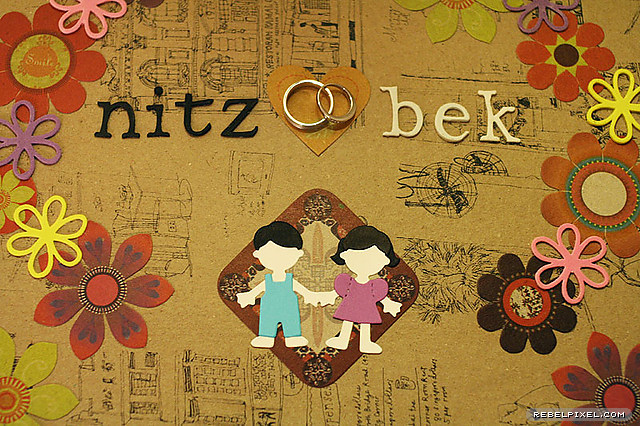 Their wedding was just as fun to shoot as the prenup but I'll save those photos for another day.