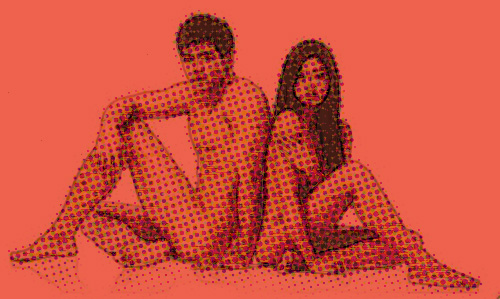 This topic is just too controversial to ignore. Unfortunately for us ordinary Filipinos (tayong mga dukha), we have no choice but to endure the unnecessary waste of time that everyone is forced into as a result of the Hayden Kho–Katrina Halili scandal. No I'm not gonna tell you where to get those videos, the sick bloggers have that covered in the SERPs.
So I'll just offer five lessons to be learned from all the trouble this scandal has brought:
Do not covet thy neighbor's wife. Or husband, or boyfriend, or girlfriend. In plain terms, we should all know that having an affair with a person who's in a relationship with someone else is absolutely wrong. Nothing in this world could justify the contrary. Though the 10 Commandments may have Christian origins, it's message is found in most of humanity's religions. There is nothing good in an adulterous affair.
Anything out of the ordinary may only be acceptable with the mutual consent of all concerned. It is a different matter altogether whether recording private erotic moments to video is the act of a sick mind, but it goes without saying that such an uncommon act must only be through both party's approval. In fact, this goes for everything in life and society—like the Philippine Senate conducting an investigation on such a trivial matter—maybe they should've consulted with other sectors if there is a need for an investigation, and a public one at that.
Disk encrytion is a protection against data theft. Sensitive data should never be readily accesible. Private personal materials or confidential government records—they should only be available to the immediate persons that need them. To aide in security, consider disk encryption. Modern operating systems like OS X and Windows XP have it readily available. A better option is TrueCrypt which allows for on–the–fly encryption and plausible deniability, very handy if placed in a position where you are forced to reveal a password.
In crisis, silence may be your best defense. Maybe sometimes. I strongly believe that this scandal shouldn't have grown this controversial without the media's attention (that includes us bloggers and the rest of the online mob) and more importantly, it woud've slowly died down if not for the grandstanding of politicians too corrupt for just a bit of media attention.
Vote wisely in 2010. What you are seeing now is the undoing of Philippine politics. With an economic situation slowly getting worse, with a medical crisis in our midst, with a book tax issue that would've made us an international laughing stock, this is what we get—a full–blown media and political circus on a sex scandal of people who don't even matter to 99% of Filipinos. Watch closely and be sure to remember the names you're never supposed to write on a ballot in a year's time, better yet never again in this lifetime. Think about it—this is where your taxes go, this is what you've bought with your 12% VAT on everything and that highway robbery of an income tax deducted monthly—a travesty. What a shame.